Robert S. Bressler, PhD
Undergraduate Chair of Biology Programs, Biology, Professor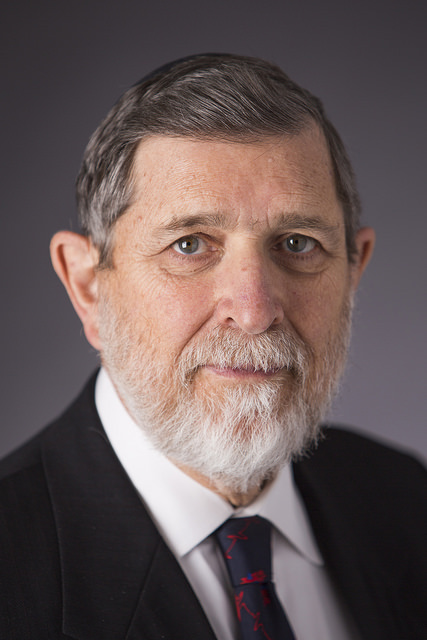 Campus:
Lander College of Arts & Sciences
Phone:
718-252-7800 ext 59281
I was born into, and remain very much a part of Brooklyn. I attended City College of New York. After graduating I became an Inspector Trainee for the U. S. Food and Drug Administration but to my surprise I received a call from the Chairman of the Biology Department at the end of the summer asking if I would be interested in teaching there.
I agreed and that was the beginning of my life-long career. I taught at C.C.N.Y. from September 1962 to August 1967. I attended N.Y.U. at the University Heights Campus for my Master's degree in Biology and N.Y.U. Medical School for the Ph.D. in the Anatomy Department studying hormonal control of regeneration and hormonal control of postnatal testicular development, respectively. My work history is as follows:1962-1967 CCNY, 1967-1969 N.Y.U. School of Medicine, 1969-1985, and part time 1990 - present Mount Sinai School of Medicine, 1985-2006 New York College of Podiatric Medicine, 2006 – present Touro College where I am the Chairman of Undergraduate Biology Programs and Pre-professional Advisor. I retrain faculty appointments at Mount Sinai as a Professorial Lecturer and at the Podiatry College as a Professor Emeritus. Professional Societies I belong to include the American Association of Anatomists, Federation of American Societies of Experimental Biology, American Society of Andrology, and the Society for the Study of Reproduction.
This year marks the completion of 50 years of teaching and research and the 50th anniversary of my wedding to my wife Erma. Together we raised three daughters and are enjoying our two grandchildren. Although we still have an apartment in Brooklyn our main residence is in Ancramdale, N.Y.
Education
B. S. (Biology) City College of New York, 1962
M.S. (Biology) New York University (Heights Campus) Regeneration
Ph.D. (Anatomy) New York University (School of Medicine) Postnatal testicular development
Area(s) of Expertise
Anatomy, Embryology, Histology, Endocrinology, Reproduction
Research
Hormonal control of gonadal development
Professional Service
Presently Professor Emeritus of Anatomy and Histology, New York College of Podiatric Medicine
Professorial Lecturer – Center for Anatomy and Functional Morphology, Mount Sinai School of Medicine
Regular Courses Taught
Biology 222 & 223 Anatomy and Physiology
Biology 303 Histology
Biology 493 Senior Research Project
Biology 494 Senior Honors Research, Embryology in P.A. program
Interests/Hobbies/Life Outside of Work
Fitness, Baseball