Bradford Tomsky, Ed.D, MBA
Adjunct Professor, Business and Education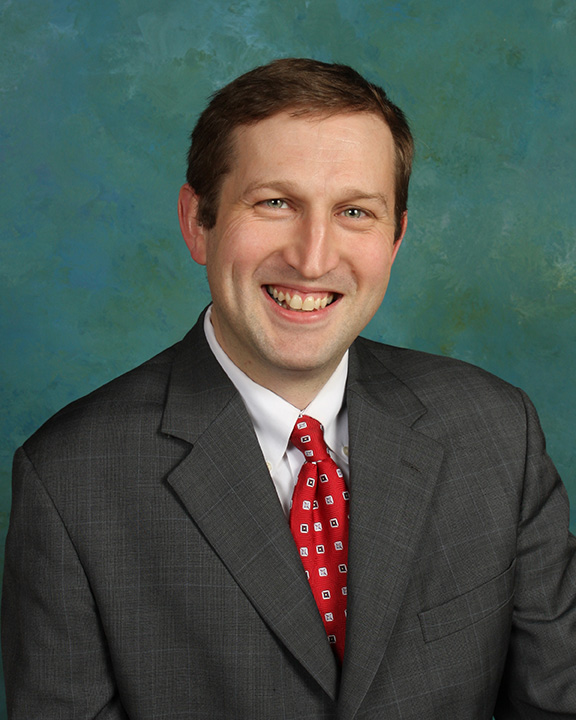 Campus:
Lander College of Arts & Sciences
Phone:
347-628-7494
Below is an interview that took place between myself and Chaya Bleier and was published in the Spring 2009 Touro newspaper, The Round Table.
What is your favorite pair of shoes (describe) and why?
Well I never put too much thought into the type of shoes that I own, perhaps because I actually have only few of them (can you believe such a thing?) I have a pair of Crocs which I am looking forward to using on my daily strolls to the beach which is right in my backyard. I like clothes that can be cleaned simply with a hose.
But my favorite shoes are my dress shoes. I like them because they are black and as I was told they match everything. So whether I am at school teaching in my suit or dressed casually in a pair of jeans, they are a match.

2. In a different lifetime, what would be your choice occupation, and why?
I always longed to be an astronaut. I am fascinated with space and love to take calculated risks and am always up for an adventure. I am not afraid of heights as I have skydived before and would do anything to make it to the moon (and back).

3. What is your favorite hobby (describe) and why?
I love all sorts of sports and outside activities. For example, if you wondered why on the first Sunday of May there were so many closed highways is because of the 5 borough bike tour which I never miss (except for one year when it fell on the eighth day of Pesach). It was pouring and the rain went through my poncho but it didn't' matter. The feeling of accomplishment is so amazing and invigorating! Don't get me wrong, next year I'll hope for a bright sunshiny day. I look forward to the summer months when I get to ride my bike on the boardwalk nearby my home and just admire the breath taking view of the ocean and the beach.

4. What do you feel is the greatest challenge facing a college student today and why?
As individuals, we certainly have our unique challenges but I would have to address the question of our current economy. Many students are concerned about what life will be like after college and if there is any point to continuing in their studies. My advise is to not only continue in the undergrad program but to seriously consider advancing your education at Touro's grad. school. My advice has always been to never stop learning. Once one finishes their Associates or Bachelors degree, you may be enticed to take a much deserved break from the pressures of school with the self promise that after some time you'll go back to grad school. The reality is that life happens and life often doesn't get any easier for two reasons. First, now that you are in school, you are in a groove but once you stop, it is hard to pick up again. Secondly, many young men and women are developing their interpersonal relationships which potentially will lead to marriage, children and Yeshiva tuition! Ones responsibilities get bigger and bigger and before you know it, you'll wake up and be 50! I know this because I was the youngest in my Doctoral program and everyone in my cohort expressed these sentiments. They were going to take off a semester or two but they ended up being so consumed by their lives and all of their responsibilities that they never kept their promise to themselves until much later in their lives. My unsolicited advice is to just keep going in your schooling and before you know it, you'll have many more opportunities and options to choose from as upon graduation as the economy will improve. At times, it may seem like a daunting task but don't look at the whole picture. It's like when I was riding my bike on the Verrazano Bridge. You need to look at the front tire only. If you keep looking all the way to the top of the hill, you are bound to lose steam and just give up. Take small steps and before you know it, when you turn around you'll realize that you've climbed a mountain. Lastly, only surround yourself around positive people. Don't listen to anyone who tells you that you can't realize your dreams or that a particular program or discipline is too difficult or you. You can do it and you will! Just stay focused and stay positive. With the right attitude and ambition, you can accomplish anything in life.

5. Which of the following characters can you most relate to and why?
A) ghandi b) Buzzlight-year c) Mordechai ben David
Well this is a tough one as all three call to me. Ghandi because I am a spiritual person who wishes to make a positive impact in the world, Mordechai Ben David because I love all sorts of music but I'd have to choose Buzzlight-year. If my movie knowledge serves me well I believe his signature line is "To Infinity and Beyond!" What a great attitude that we must all try to adopt and incorporate in our lives. Often our biggest adversary is ourselves as we set limitations and barriers for ourselves. We are often satisfied with the status quo and are reluctant to take risks or embrace change because of such fears. We must emulate good old Buzzlight-year and remind ourselves continuously that we can be whatever we want to be and that we can achieve what ever we want to, all the way to infinity and beyond!

6. What brought you to teach at Touro college? (And I'm not referring to your mode of transportation)
Touro is the fourth college/university I've taught in. It is a very special and unique school which many of you may not be familiar with since you were not exposed to other colleges. First off, the administration and teachers really care about the students. They are not merely a number but rather treated as individuals with individual needs. I enjoy being part of a program that recognizes the Jewish holidays. In my past positions, a fall semester could turn disastrous whenYom Tov would fall out on a particular day that causes you to cancel a few weeks in a row. This is even more troublesome for a student in a college that is not receptive to your needing to take off these holidays. Even the most dedicated student struggles during these semesters. Most importantly, I feel more welcome and comfortable in an environment that both embraces sophistication in a secular education and yet also provides a comfortable environment for the observant student. Touro shows the Jewish world that you can advance in your academic career without having to compromise on ones religious beliefs.

7. Which language would you most like to learn and why?
I once taught American Sign Language when I was a professor in Bangor, Maine. It was such a fun class that was interactive and engaging. I became proficient in ASL when I was in Ner Israel for High School and one of my classmates was deaf. He had an interpreter for only a few hours a day. I chose to learn with him as a study partner. I gradually picked up enough to get by and eventually assisted in the classroom as an interpreter…but that was a real long time ago. I haven't taught ASL for about ten years now and if you don't use it you lose it.

8. Make your own ending to the sentence:
Mary had a little lamb_____
….until I ate my favorite food on my George Forman Grill, Lamb Chops! I am certainly a meat and potatoes man and when I think of "PETA" I don't think of the acronym, the People for the Ethical Treatment of Animals. To me, it is a type of bread that holds my Shworma. Sorry Mary!
Rabbi Boaz Tomsky was born and raised in a rural community in New London, Connecticut. He earned his high school diploma at Ner Israel in Baltimore, Maryland. From there, Rabbi Tomsky went to the Talmudic University of Florida and learned under the direction of Rabbi Yochanan Zweig for nine years. During this time, Rabbi Tomsky was an active member of the Miami Beach Chevra Kadisha. He attended Barry University where he received a Masters of Business Administration with a concentration of Finance. He received his Semicha from the Yeshiva in 1998 and subsequently accepted his first position as rabbi at Congregation Beth Abraham in Bangor, Maine. While in Maine, Rabbi Tomsky was a professor at Husson and Beal College, teaching a range of subject matter including Accounting, Finance, Marketing, Business Mathematics and American Sign Language.
Rabbi Tomsky then moved south where he accepted many responsibilities throughout New England. He was the rabbi at Congregation Ohawe Sholam in Pawtucket, Rhode Island. In addition, he was a professor at the University of New Haven and was the student activities coordinator and middle school Judaic studies instructor at Bi-Cultural Day School.
In 2005, Rabbi Tomsky became the rabbi of the synagogue, Congregation Ohab Zedek in Belle Harbor, New York. He conducted enlightening shiurim throughout the week that are displayed on our continuously updated website, at www.tomsky.org. He took an active part in organizing numerous community wide programs. In addition, Rabbi Tomsky is also currently the acting principal at our local day school, the Yeshiva of Belle Harbor. He started a middle school division. (www.yeshivaofbelleharbor.org) Rabbi Tomsky also served as the Camp Executive Director of YBH Day Camp throughout the summer, offering underprivileged children the opportunity to enjoy a fun filled summer camp experience. In 2007, Rabbi Tomsky became Rabbi Dr. Boaz Tomsky, earning a doctorate in educational leadership from the University of Hartford. His dissertation is entitled: Administrators' Perceptions of Curriculum Integration within Jewish community day schools.
Rabbi Tomsky is a member of the Rabbinical Council of America and associate rabbi for the National Council of Young Israel where he publishes numerous articles for their weekly Torah mailing.
Education
BA in education, Talmudic University of Florida, 1994
MBA with a concentration in Finance, Barry University, 1998
Semicha-Rabbinical Ordination, Talmudic University of Florida, 1998
Ed.D. Doctorate in Educational Leadership, University of Hartford, 2007
Area(s) of Expertise
Business and Education
Professional Service
Principal, Yeshiva of Belle Harbor, 2005-present
Regular Courses Taught
Principles of Finance (101),
Corporate Finance (220),
International Trade & Monetary Sys (408)
Investment Principles (210)
Bank Management,
Principles of Marketing,
Principles of Management,
Sales Force Mgt & Personal Selling (330)
Marketing Management (204)
Organizational Behavior (202)
Consumer Behavior (201)
Principles of Accounting,
Human Resources Management (224),
Entrepreneurship & Small Business (320),
Business Mathematics,
Principles of Macroeconomics,
Principles of Microeconomics,
Statistics,
American Sign Language,
The Education of Young Children Birth-Grade 2 (625),
Psy/Soc Found Growth-Dev & Lrn BIR-G6 (201)
Publications
Administrators' Perception of Curriculum Integration in Jewish Day Schools. (2007).

Tomsky, B. VDM Verlag Dr. Muller Aktiengesellschaft & Co., Saarbruken, Germany
Regular contributor to the National Council of Young Israel's

Divrei Torah Bulletin at www.youngisrael.org
Currently over 2000 audio lectures on a wide range of topics at www.tomsky.org
Interests/Hobbies/Life Outside of Work
spending time with family, playing bag pipes, biking, following the Miami Dolphins and Miami Heat, reading, following the stock market.