A Quick Mind and an Accurate Answer
Rachel Tabi: Valedictorian of the School for Women at Lander College of Arts and Sciences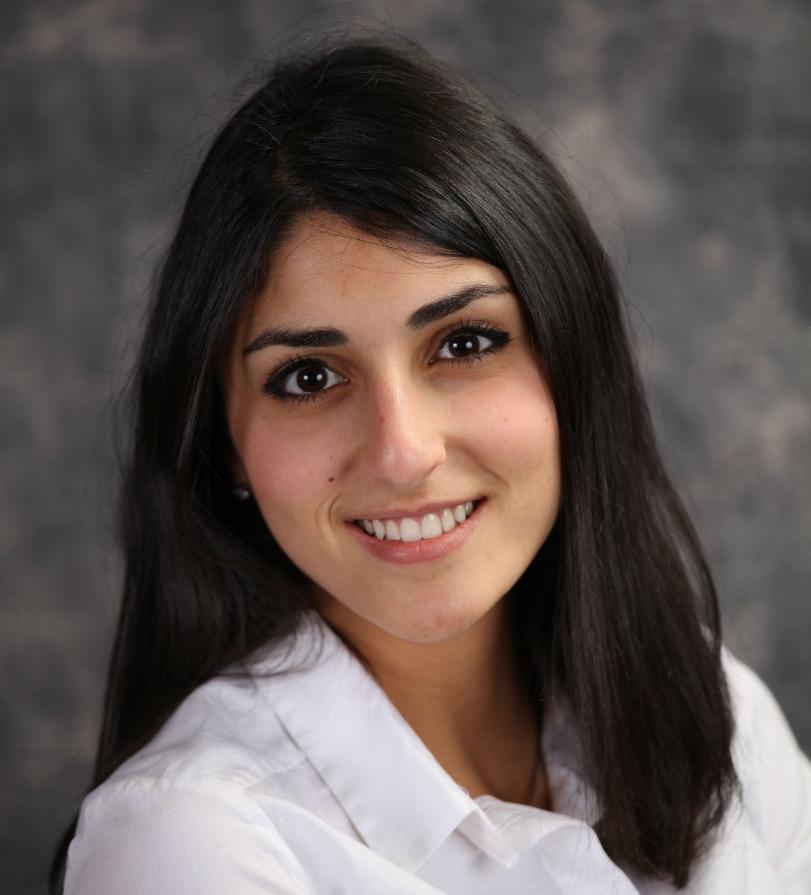 Rachel Tabi speaks quickly; she always sounds ready for the next question. Her ability to do math just as quickly and accurately has made her a top student and the valedictorian of the Women's School at Touro's Lander College of Arts and Sciences (LAS). While at Touro, she earned an annual academic scholarship and was recognized by Who's Who Among Students in American Universities and Colleges.
Rachel majored in actuarial mathematics at Touro and will graduate with a G.P.A of 3.9. "I loved it. It's very difficult but I enjoyed the challenge," she said. One reason Rachel chose LAS was the opportunity to study math with Professor Eli Cohen. "He teaches you how to think and understand complex information as opposed to simply following directions," she said.
Most students dread the professional exams that are required of all actuaries. Rachel, on the other hand, thrives on the challenge. She has already passed four of them and is studying for her fifth.
In September she will begin her career as an actuarial associate in the benefits department at PriceWaterhouseCoopers. She is eager to put her education into practice. Many professions require a background in math but actuarial professionals apply high-level math skills on a daily basis. Rachel enjoys the combination of probability and finance that her new job entails.
"Rachel, who spent a year at Darchei Binah seminary in Israel, has demonstrated exceptional achievement in mathematics by passing multiple actuarial tests, outperforming what most college graduates in this field usually do. She shows great promise for advancing rapidly in the profession and becoming a Fellow of the Society of Actuaries. Coupled with her personality and focus on helping others , she will no doubt create a Kidush Hashem in the professional world," said Dr. Robert Goldschmidt, dean of Lander College of Arts and Science.
Rachel's love for challenges extends beyond the classroom. She takes time to stay physically fit and hopes to run a marathon one day. She also enjoys literature and finds an outlet for her creativity in sewing. Because education is so important to Rachel, she takes pleasure in helping others learn and grow. She provided one-on-one GED and New York State Regents preparation for developmentally challenged students and coached academically and behaviorally challenged students in appropriate social skills. She also tutors in math.
"It always feels great when one is recognized for accomplishments", said Rachel. "I feel extremely grateful for the opportunity to give back to my parents and grandparents. They have supported me in so many ways throughout my journey, and I know an honor as such gives them absolute pleasure and joy."
A lifelong Brooklynite, Rachel followed her three sisters to LAS. Her older sister, Sara, majored in math and is now an actuary at Mercer. Tzipora earned an M.S. at Touro's Graduate School of Education. Chana is pursuing her MS in education there right now.