Avi Jacob Named Valedictorian of Touro's Lander College of Arts & Sciences in Flatbush
A little sibling rivalry never hurt anyone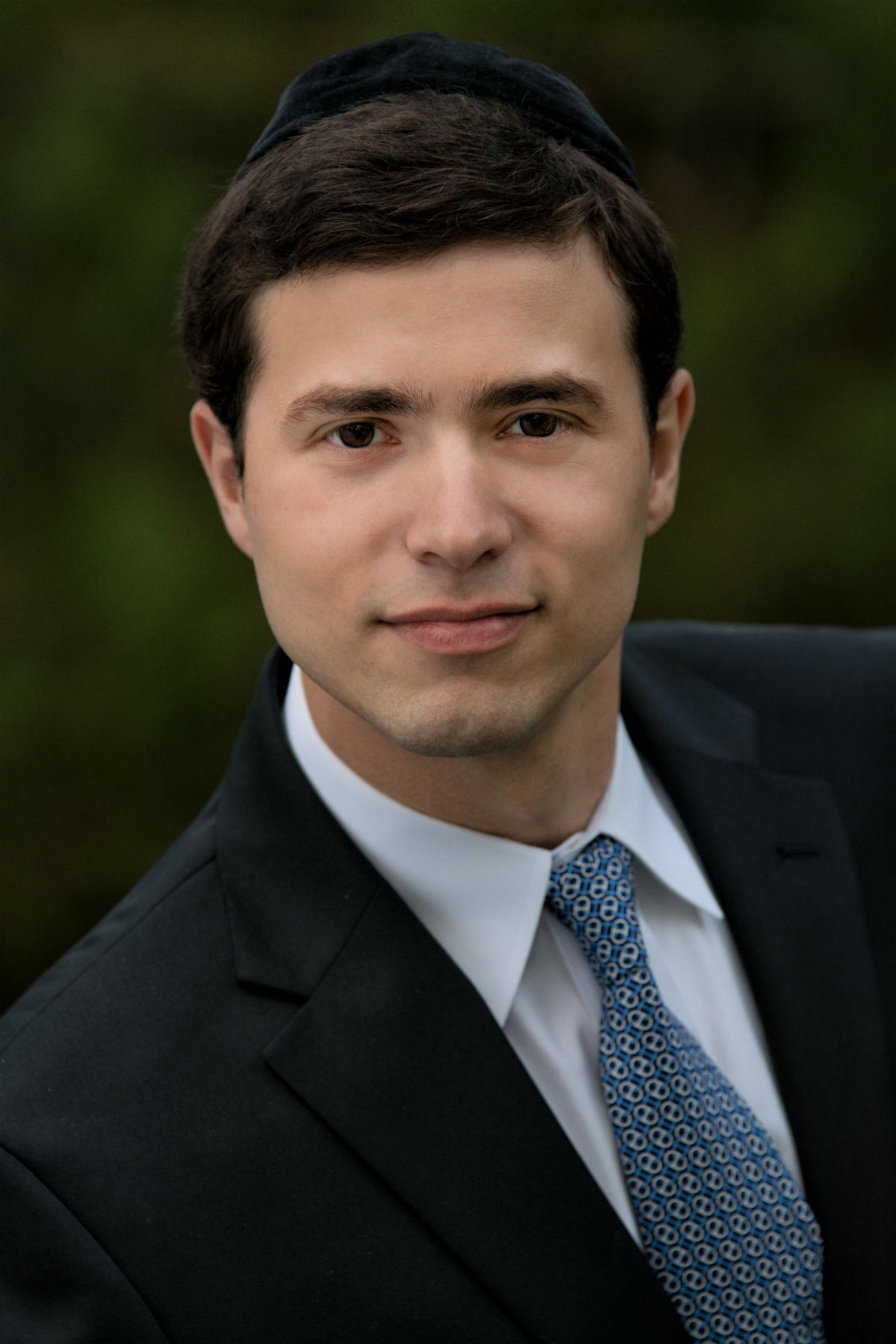 New York, N.Y. – You might think that there would be a playful rivalry between Avi Jacob and his brother, Moshe. After all, each of them was at the top of their respective classes at Touro's Lander College of Arts & Sciences in Flatbush (LAS). But Avi thinks he's got the upper hand: Moshe graduated with a 3.97 grade point average. Avi? A perfect 4.0.
"He's trying to downplay it," he says with a grin, "but there's no rivalry because I won it!"
All joking aside, Avi's matched another of his brother's accomplishments, as he was named a 2016 valedictorian (the other is Yosef Dov Gottlieb of Monsey, like Avi) and will be recognized at the 42nd commencement exercises of Touro's Lander Colleges to be held at David Geffen Hall in Lincoln Center on May 30th.
After completing high school, Avi studied at Beis Medrash Elyon in Monsey for two years and spent another at the Mirrer Yeshiva in Jerusalem before returning to the States and enrolling in Touro while also learning in Yeshiva Shaarei Torah. Not only did he feel a need to keep up with his brother's undergraduate success, Avi also wanted to follow in the footsteps of his parents, whose academic achievements in college were equally impressive, each of their grade-point-averages falling just a fraction below 4.0.
"I come from a family of very motivated and successful people," Avi said. "I want to live up to that and I don't take anything for granted, so I worked very hard and I think that's what got me here."
This coming year Avi, 24, will continue to learn in Yeshiva Shaarei Torah, and he plans to attend dental school in 2017 after scoring in the 99.9th percentile on the Dental Admissions Test (DAT). He says he chose dentistry in part because it meshed with his interest in the sciences. However, his career choice is also related to another of his passions, one not often associated with dentistry: the arts.
"I always wanted to enter a field that integrated science and technology, and dentistry is a good combination of the two," he said. "But I'm also interested in the arts and hope to specialize in prosthodontics, which requires you to fashion artificial teeth and implants. You're using your hands to form something brand new, and there's a certain element of creativity to that."
The Lander College of Arts and Sciences in Flatbush, with separate divisions for men and women, is located at Avenue J and East 16th Street in the Midwood section of Brooklyn. More than 1,000 students are enrolled each semester at the campus. Encompassing more than 90,000 square feet, the campus was inaugurated in the spring of 1995. In September 1997, the New York State Education Department officially designated this site as The Flatbush Branch Campus of Touro College.
About the Touro College and University System
Touro is a system of non-profit institutions of higher and professional education. Touro College was chartered in 1970 primarily to enrich the Jewish heritage, and to serve the larger American and global community. Approximately 18,000 students are currently enrolled in its various schools and divisions. Touro College has 29 branch campuses, locations and instructional sites in the New York area, as well as branch campuses and programs in Berlin, Jerusalem and Moscow. New York Medical College; Touro University California and its Nevada branch campus; Touro University Worldwide and its Touro College Los Angeles division; as well as Hebrew Theological College in Skokie, Ill. are separately accredited institutions within the Touro College and University System. For further information on Touro College, please go to: http://www.touro.edu/news/.