Being Orthodox in the Workplace—Are You Up for the Challenge?
Reflections and life lessons from S. Ronald Ansel, MBA, Certified Career and Life Coach, and Director of Career Services at Touro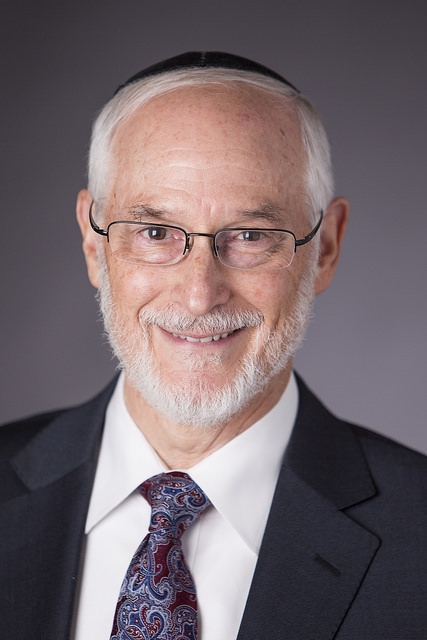 As an Orthodox Jew in a highly visible position in a Fortune 500 corporation, I was presented with many personal and professional challenges. After two plus decades at JP Morgan Chase, the global financial services corporation, I learned many important lessons that I'd like to share.
Let's start with a bit of background. After earning an accounting degree, taking a position as a programmer of financial systems, serving in the U.S. Army in the Finance Corps, earning an MBA from American University and working for the NY Federal Reserve Bank as a systems analyst, I took a senior systems analyst /IT project manager position with Manufacturers Hanover Trust with the intention of staying there for a few years. Four mergers and 25+ years later, I was still with the same institution. My role had changed entirely and the company had become JP Morgan Chase.
Here are my top three career and life lessons:
First, it is incredibly valuable to have a coach/mentor. My coach had two critical attributes: he was someone who understood both the corporate world and me. He knew what I was trying to accomplish professionally and personally and was trained to maintain an objective point of view and to listen carefully. He could hear a corporate and or personal situation and help me identify and assess the options without making the decision for me. For example, when I wanted to move from Vice President in Technology to Human Resources to capitalize on my strengths, he helped me articulate my long term goal and the strategy required to reach it.
The second lesson I learned was the importance of self-knowledge, i.e., knowing my strengths, values and potential for growth. This fits hand-in-glove with having a coach because one of the main roles of a coach is to enable their clients to discover these elements and actualize them, if at all possible, in the workplace. In my case, even though I was considered a technologist, I felt a very strong pull toward working with people. Working with my coach, I accomplished a career change from technology to HR, which is not a very common transition. Over time, I was trained by JPMC to become a workshop developer and facilitator, a certified diversity trainer, an executive coach and a strategic change agent involved in rolling out JPMC's new corporate vision and values.
The third, and most crucial, lesson is that each Jew represents our entire people to the world at large, and it's critical that the picture we present to the public is one that is honest, respectful and hard-working. Being Orthodox in a secular workplace was a huge responsibility because I, and by extension other Jews, were being judged by my actions. While I was keenly aware that it was only with G-d's help that I was able to practice my Judaism and be successful in my corporate role, I never made my Judaism an issue or demanded special treatment. I took it in stride when my manager invited everyone to the departmental gathering at his private island on Saturday, knowing full well that I could not attend, or when the master chef from the executive dining room bought a chicken from a subway shop that advertised kosher chickens, cooked it in a non-kosher oven and served it on a non-kosher plate thinking I would enjoy it. I worked diligently to make up the time I missed when leaving early for the Sabbath or Jewish Holidays. I took vacation or personal, not sick, days for the Jewish Holidays.
I knew it was important that my every action uphold the highest standards, including the way I dressed, talked, the expenses I submitted, the way I traveled, and the way I conducted myself at corporate professional and social gatherings. I was careful to be friendly and courteous to my colleagues, but not to gossip or engage in off-color jokes. I made certain to treat everyone (secretaries, guards, etc.) with the utmost respect.
It is an extraordinary responsibility to be an Orthodox Jew in the workplace, but it offers a tremendous opportunity as well—to break stereotypes and be a role model. Take these lessons to heart and you will succeed personally and professionally.