From Preschool to Photoshop: An LAS Senior's Path to Design
Mushka Hecht offers 8 tips for future graphic designers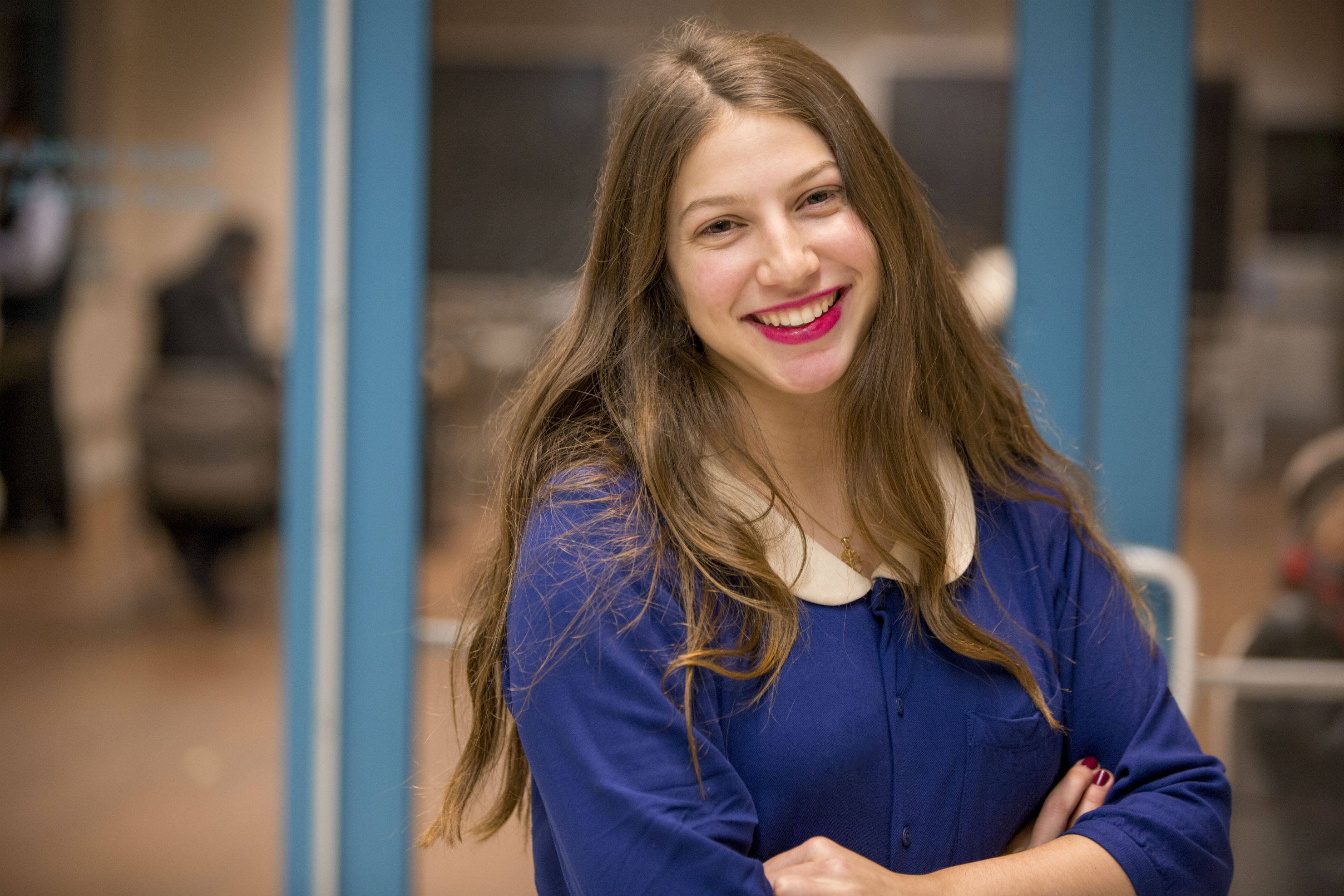 One day, Mushka Hecht's co-worker at the preschool where she worked as an assistant said that a relative needed a graphic designer for his website. Mushka's ears perked up. Her creative mind—till now limited to brainstorming ideas to help teach her preschool kids about numbers and fun ways to color in aleph-bet sheets—raised its antennae. Since she was studying Web and Graphic Design at Touro's Lander College of Arts and Sciences (LAS), Mushka accepted the project and quit her preschool job, trading in coloring sheets for InDesign files.
Mushka was responsible for editing the product photos, designing promotional emails, and creating site banners on up-and-coming daily-deal product website mobstub.com. Her first day on the job, she realized just how much she enjoyed what she was doing. "I love being creative every day and challenging myself to imagine new ways to present information. What's great about web and graphic design is that I can visualize something, implement my ideas, and then see it onscreen, or on a brochure."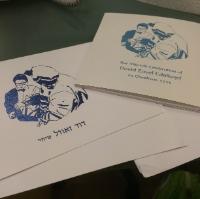 Or even on invitations. After word got around that she was gaining experience in graphics, Mushka started getting calls to design monograms and invitations for local simchas.
"I actually just made a really cool one for a Bar Mitzvah. The artwork showed a father helping his son put on tefilin for the first time. The parents gave me lot of artistic freedom and told me to 'do whatever I thought would look best,' which was amazing...Those are my favorite types of jobs." The final result‌, she said, garnered "lots of compliments."
‌ Mushka, a second-generation Touro student (her own mother attended Touro from 2005-2009), began her college years while still in Israel. The Crown Heights native and Bais Rivka High School grad went to Machon Alta (Rosenfeld) seminary in Tzfat, but wanted to get a head start on college, so she simultaneously signed up for classes at Touro College in Israel. Shuttling between Tzfat and her classes on the Touro campus in Jerusalem wasn't easy, but she said it was ultimately worth it.
Currently, while finishing up her last semester at Touro Flatbush, she's still working for Mobstub.com. And though she loves her job, she hates missing class. "Whenever there's a snowstorm, we dread it, because we need our class time. There's so much to learn, and so little time!"
Her future plans are ambitious. "Mobstub is a growing company, so I hope to grow with them. They're trying to hire new people, so my dream is for them to expand the graphic department and for me to someday manage that team. I'm excited to take my career to the next step!"
Though she's the only one in charge of graphics, she is optimistic. "If I get offered a position as manager of design, I'd be ecstatic." And she's not scared about the responsibility. "Two of my professors gave me their personal emails to contact them with any questions that may arise. One of them, Professor Kevin Sartain, said, 'When you're offered a full-time job, just say yes and accept [even if you're not sure you're fully equipped.] And then I'll help you along the way.' To me, this was the most touching statement. It's so helpful for me to know that I'll have support even when I leave Touro.'
Just to provide a small glimpse into what she's learning, here are her top eight tips for future graphic designers—culled from her courses at Touro and from her work experience.
1. Brainstorming and sketching are where amazing ideas are born. "Every design begins with the pen in your hand."
2. Rulers and guides are your new best friends. "If you thought you were running away from math, you're mistaken. Nothing is more unprofessional than a line that's unintentionally a bit off-center or the spacing between two elements a fraction off."
3. Don't be afraid to play. "Save a copy of your work for reassurance, and then make changes and see what comes out of it. Sometimes, amazing things can happen. For all the other times, you can always go back to the original."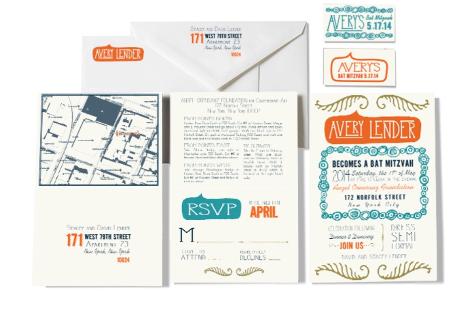 5. White space is a good thing. "Does it look better without it? If so, leave it out. Ask yourself that question to help keep your designs clean and simple."
6. Follow great websites, magazines, blogs and Instagram accounts. "'Stare at great design and you will become great designers'—said by every professor, every semester. Your eyes will be exposed to good design and inspire your mind to create on a higher caliber."
7. On that note, keep an inspiration folder. "Have both a physical one and a virtual one on your computer. Whenever you see something that catches your eye, move it there. Then, when you're looking for inspiration, open it up for ideas."
And finally:
8. Always save your work in four places. "You don't want to learn the hard way by discovering your flash drive is lost and all your files you've spent countless hours on have disappeared. At any given moment, make sure your project is saved on your desktop, in your email, on a flash drive, and on a hard drive or cloud storage!"