From Touro to PwC – Working My Way Up the Career Ladder
Touro Lander College of Arts & Sciences Alum Rises Through the Ranks at Top Accounting Firm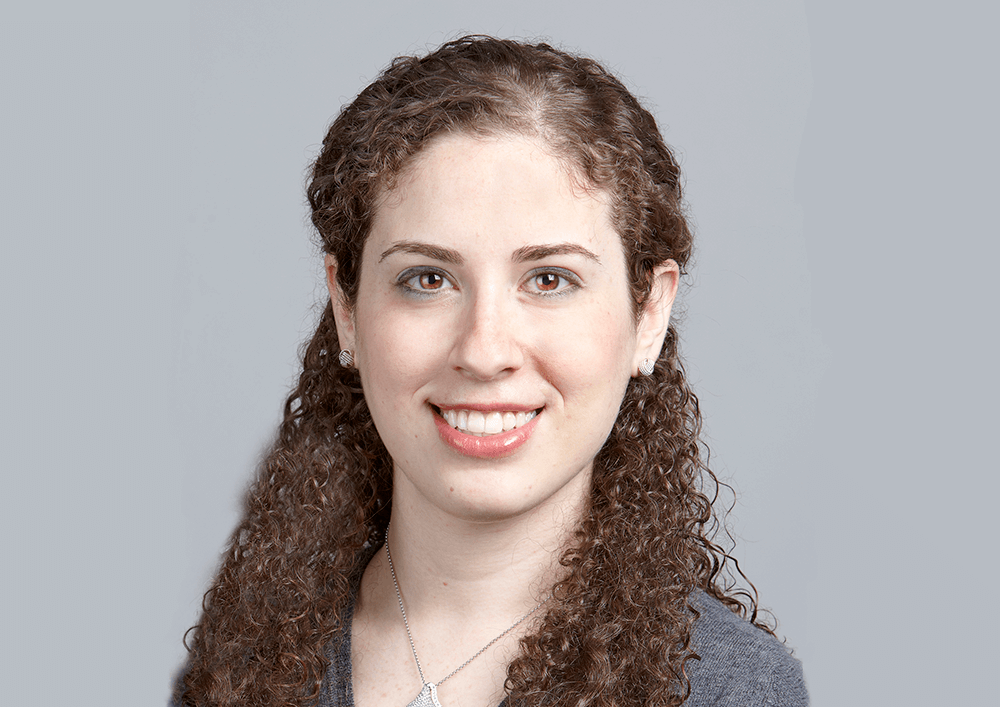 Miriam Zaltz
Touro alum Miriam Abraham Zaltz talks about her Touro experience, women in leadership and how best to progress in your career. Miriam recently transitioned from her role as a director at PricewaterhouseCoopers LLP to Head of Tax Compliance at Tiger Global, a leading investment management firm.
Why did you choose accounting? What is it you like about the field?
Accounting is in my family. My father and sister are accountants, so I looked into it as a career path and from the start, I liked it. Accounting is not just about numbers, it's about rules. I'm someone who likes things in the proper order, so it appealed to me.
Where did you start out in your career and how did you advance to where you are today?
After graduating from Touro in 2006, I started off at a small accounting firm in Brooklyn and then I wanted a larger challenge. I didn't really have my sights set on the Big Four, but I was introduced to someone who worked at PricewaterhouseCoopers (PwC). We had an informal interview, he submitted my resume and a week later, I was hired as an associate and moved up from there.
Advancing at a firm like PwC requires hard work, especially a willingness to volunteer to help colleagues and supervisors. Being the person to raise your hand is in your best interest. The more positions and opportunities you volunteer for, the more you build new skills and expand your network within the firm. I tried to be the go-to person and I got noticed and kept moving to the next level.
It's also important to have a good attitude, as that can be a tremendous differentiator. When the person above you knows they can count on you to do difficult tasks with a smile, they keep coming to you to do new projects. This in turn gives you more exposure to senior-level people as well as different types of projects and gets you noticed when it comes time for reviews or promotions.
Can you describe your day-to-day role as Tax Director at PwC?
I don't always know what the day will bring, but generally speaking, my role includes advising my hedge fund/private equity clients on tax positions, handling their tax compliance needs, structuring of new deals and investments and the tax information that they release to their investors. I also deal with billing, staffing and sit on the Quality and Risk Management Committee and am involved with technology projects, process improvement and proposals for new business.
In achieving your current position, you've shown that women can rise to senior positions. Can you talk about your career path and the challenges you may have faced?
I never felt discriminated against because I was a woman. The challenges came when I had personal life events, such as getting married and having children. When I was engaged and had so much to do, I was lucky I had worked with my team for a while. All the volunteering and hand-raising earlier paid off, they were so supportive and pitched in when I needed them.
Another big challenge came when I had kids. As a manager and director, my day is full of meetings, and after hours is when I typically would get my work done, catch up and plan for the next day. When I had my first baby, I didn't have "after hours" to give. That was such an adjustment and as the mom of a three- and five-year-old, I'm still figuring it out.
I've taken meetings and calls at my home office with a baby in a carrier and while doing carpool. You learn to incorporate and weave the different parts of your life together.
Are women in leadership positions perceived differently than men? What do you feel is key to success as a woman in a senior role in a large firm?
You don't need to hide aspects of your personal life, but you also can't make it an excuse. People understand you may need flexibility, but it can't be done to a point where it negatively affects colleagues. Work must get done and deadlines must be met.
However, if you show you care about the quality of your work and take personal responsibility for meeting deadlines, your colleagues will usually appreciate it and reciprocate by helping you and working around your schedule.
How did Touro help you achieve your career goals?
The accounting program at Touro was very rigorous. We were very well prepared for the CPA exam and for the professional world. During PwC interviews, the partners were very impressed to learn that Touro required us to take exams to advance on the CPA track. There's a reason Touro grads consistently do well on the CPA exams. In general, the well-rounded education I received helped me feel knowledgeable as a new hire at a Big Four accounting firm.
How can future accountants ensure they are prepared for a career in this ever-changing field? Any advice for new grads just starting out in the corporate world?
When new laws and regulations come out, it's new to everyone. Everyone can be involved in figuring out how the new laws apply to your industry and how to change the way you work accordingly. I've seen associates and senior associates fast-track their careers by being part of a change management team and developing tools and templates that adapted to a new tax law or code.