Giving From the Heart
LAS Flatbush students learn the benefits of a career in physical therapy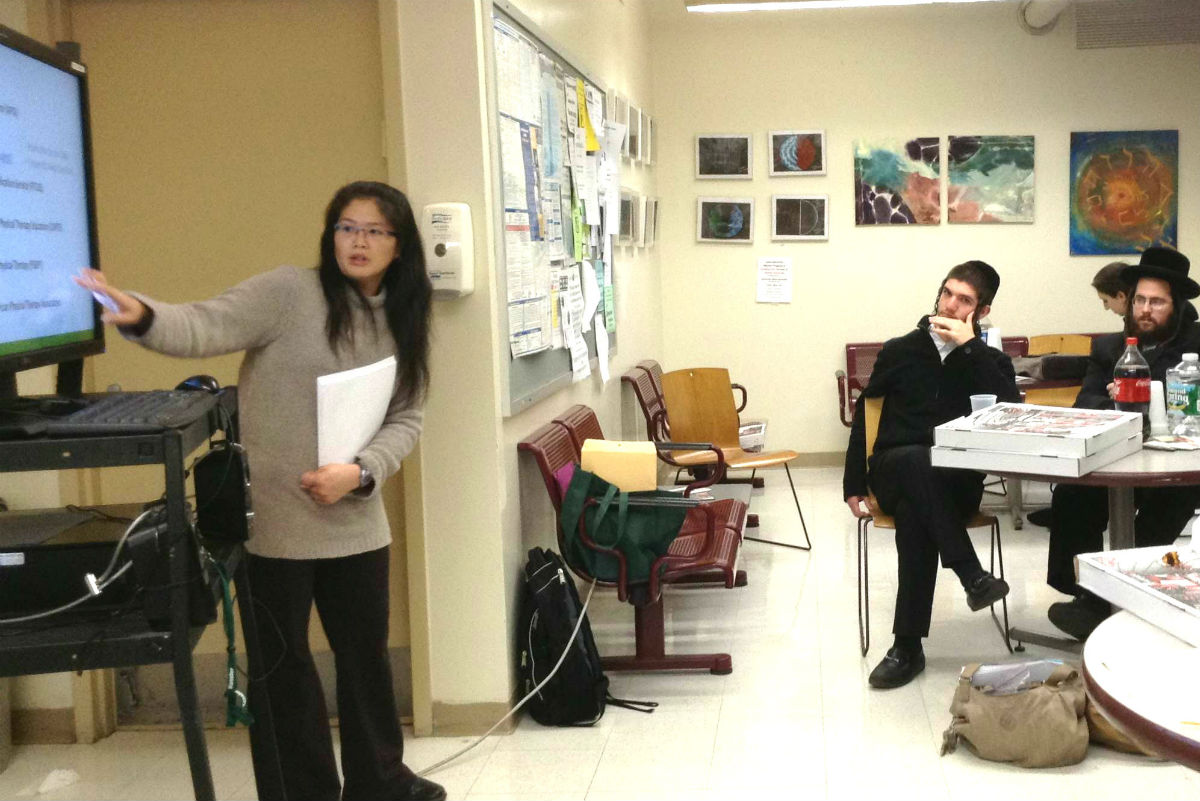 More than 20 students from the Lander College of Arts and Sciences at Touro in Flatbush gathered to hear first-hand about working in the field of physical therapy (PT) from an experienced practitioner in a presentation organized by the LAS Physical Therapy Club.
Dr. Cynthia Mark, a physical therapist at the nationally-renowned Kessler Institute for Rehabilitation in East Brunswick, N.J, provided a comprehensive presentation on physical therapy and requirements to enter the profession.
"Cynthia is an accomplished professional. She is warm and caring and she really inspired students to consider the field," said Sara Friedman, president of the club.
Friedman, a senior, always loved science and knew she wanted to go into some related field. She felt pursuing a medical degree would take too long and conflict too much with her Orthodox lifestyle. She knew that physical therapy was the field of her choice in that both her grandparents had required therapy and really benefited from it. More recently, a family friend had broken a leg. Dr. Mark at Kessler had helped her get up and walk again. So, when Friedman was looking for an internship, the friend suggested working with Dr. Mark at Kessler.
"I have seen people come here in wheelchairs and leave walking," said Friedman of her work under the supervision of Dr. Mark.
Part of what Dr. Mark focused on in the presentation was whether becoming a physical therapist was the right career choice. She asked the group to consider if they like working with people's physical problems, if they enjoy anatomy and science, and whether they derive satisfaction from working with people in general. She addressed the grades needed for graduate admissions, , specific course requirements, scores they should aim for on the GRE, and how to to prepare for relevant interviews.
The Physical Therapy Club is a division of the Lander College in Flatbush Science Society, which sponsors a series of events throughout the year for students interested in medicine, dentistry, pharmacy and the allied health professions. The next scheduled event is a visit to the Touro College of Osteopathic Medicine on Friday, Dec. 6.