Lander College of Arts & Sciences Names 2023 Valedictorian
Early Life Experience Sparked Dovi Teigman's Passion for Dentistry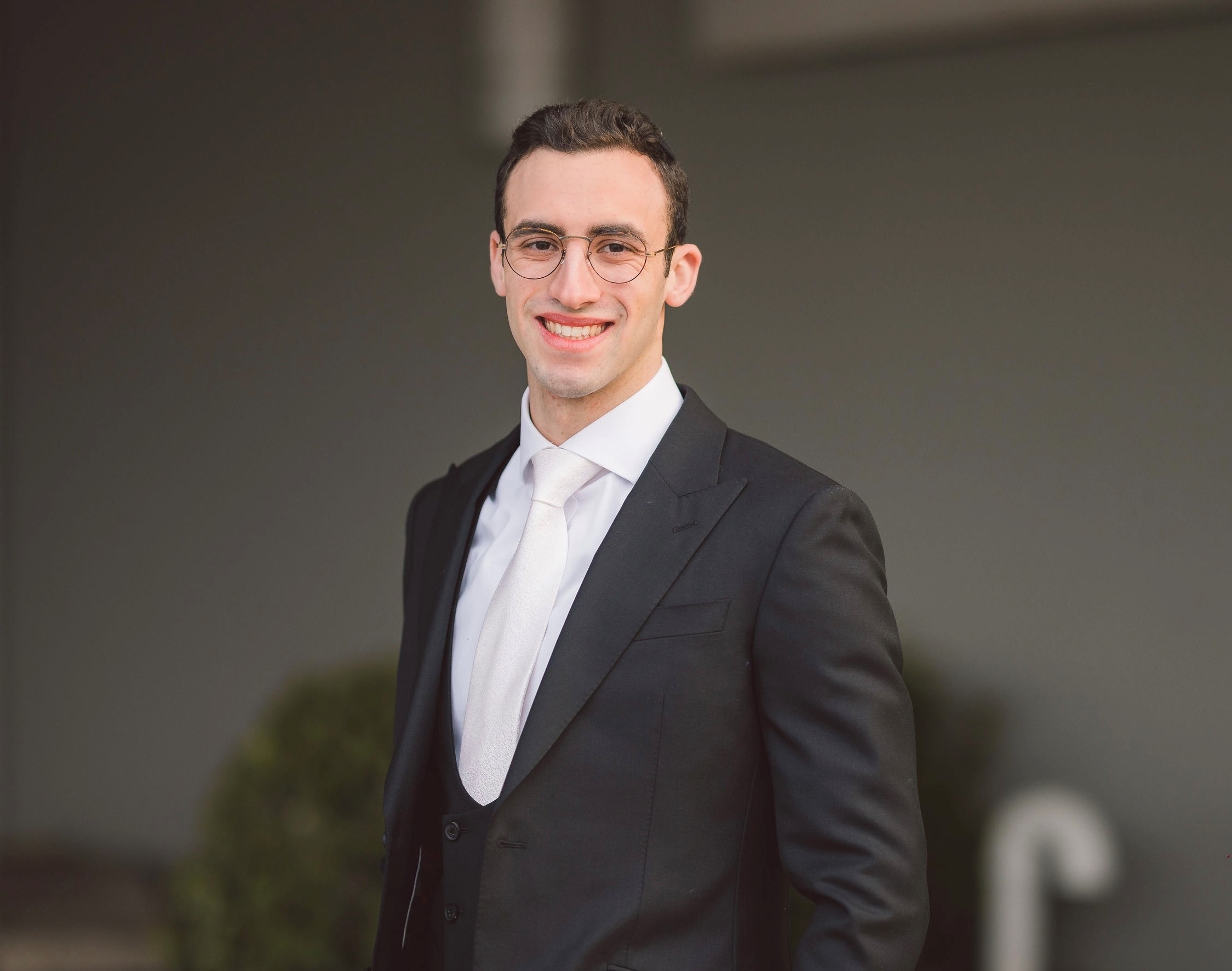 Dovi Teigman, '23 Valedictorian of of Lander College of Arts & Sciences in Flatbush
Dovi Teigman, a biology major and predental student from Bayswater, was named 2023 valedictorian at Touro's Lander College of Arts & Sciences. Dovi has always had a strong desire to pursue dentistry as his career path, as his interest and passion for the field go back to an early childhood experience. While playing with his cousins in shul when he was eight years old, he fell and had a traumatic mouth injury.
He needed to get braces early on in order to allow the teeth to grow in properly. For good measure, he also broke two front teeth a few years ago while playing basketball.
Instead of scaring him away from the dental profession, these experiences showed him the transformative power of dentistry and he would like to be able to help his future patients in the same way.
Dovi will serve as one of the student speakers for the Lander College commencement at Alice Tully Hall in Lincoln Center on June 4th. He made Dean's List every semester, and received the Touro's Dean's Scholarship straight out of high school. He also published a research paper in the Touro Science Journal and volunteered at the Margaret Tietz Nursing Home. Dovi has plans to become an EMT, join Hatzalah and work for the Chevra Kadisha as well.
"Dovi has compiled an outstanding record, earning a 3.97 Grade Point Average in pursuing a rigorous biology-predental program, and concurrently continuing his intensive Talmudic studies," said Robert Goldschmidt, executive dean at Touro University's Lander College of Arts & Sciences. "He will become a respected healthcare professional who will create a Kiddush Hashem."
Dovi graduated from Yeshiva Chofetz Chaim in Queens and then spent three years learning in Yeshiva Toras Chaim in Miami before coming to Touro. Since then, he has continued his learning at Chofetz Chaim during the day and commuting to Touro in Brooklyn for classes at night.
In pursuing a career in dentistry, Dovi wanted to earn a degree and also spend his days learning in yeshiva, so he was particularly appreciative of the opportunity provided to him by Touro.
"Where else can I get a degree and, at the same time, stay in yeshiva and still receive an excellent education and preparation for professional school?" he asked. "Touro makes it possible for a yeshiva guy who is learning three sedarim a day to pursue a degree without having to give up too much."