LAS Students Help Low-Income New Yorkers File Taxes
VITA Program Earns $500,00 in Refunds for NY Residents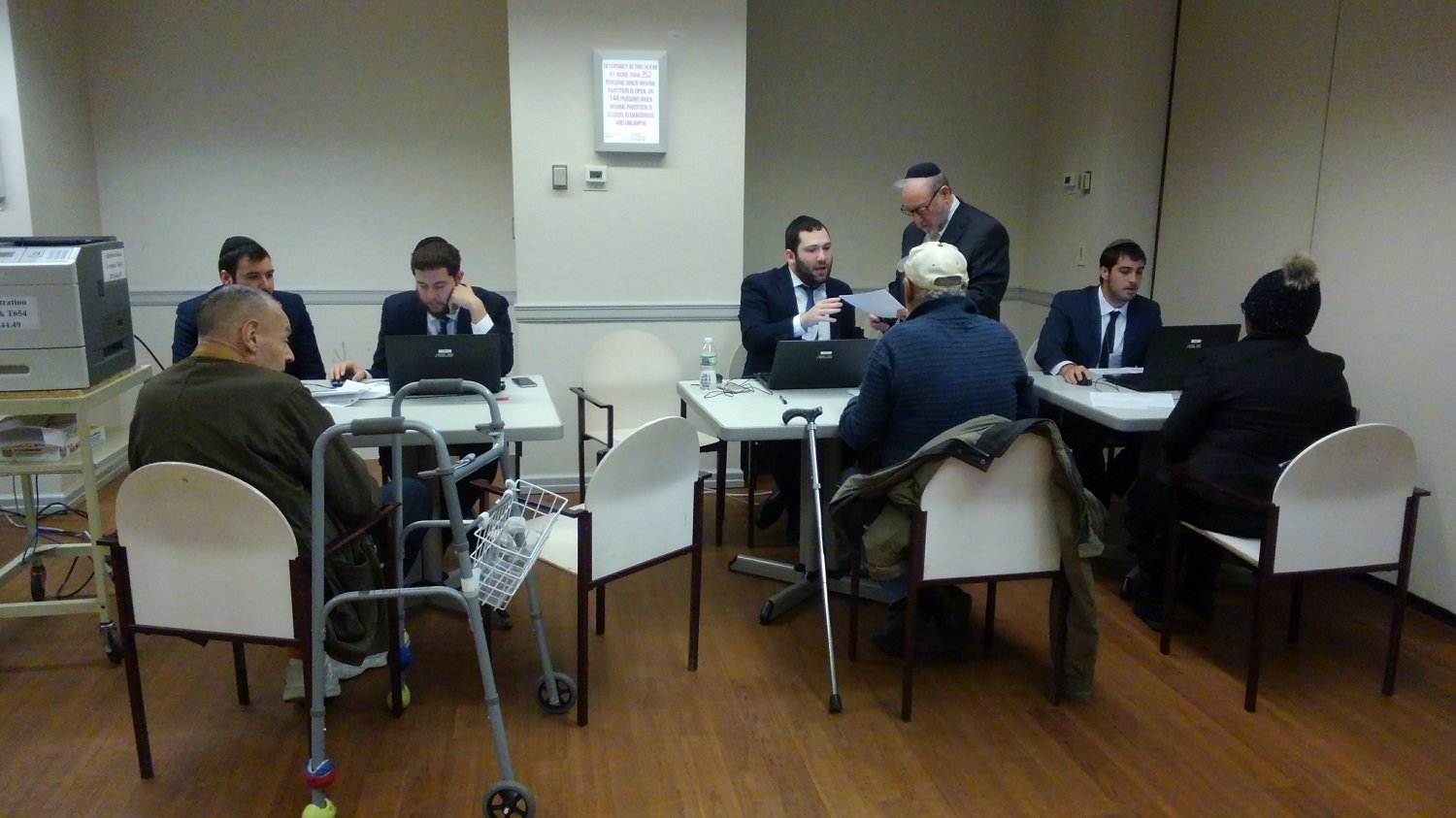 More than $500,000 dollars. Three-hundred low-income New Yorkers. Invaluable tax preparation practice for 26 accounting students from Lander College of Arts and Sciences in Flatbush and other Touro undergraduate programs. And one colossal Kiddush Hashem.
These were the numbers of this year's Volunteer Income Tax Assistance (VITA) program. Each year, Touro students volunteer for two months at LAS during tax season to help New Yorkers file their taxes. This year the program witnessed the largest refunds and the greatest number of participants in the program's history. In addition, the number of Touro students volunteering this year increased by 75 percent.
LAS students Shmuli Kendall and Yerucham Klein, the coordinators of the VITA program, said students volunteer for the opportunity to learn more about filing taxes as well as to have something to mention during a job interview. However, they said there was a deeper driving force for student participation.
"It is fantastic experience for students, but it's not just the experience that brings students out to help," said Kendall, who aside from being a full-time student at LAS manages the accounting department of Joy Travel. "Touro students want to give back to the community."
"It's an opportunity to help," added Klein. "People come in and have no idea what they're going to do—they can't afford to pay someone to file their taxes and they can't file it themselves—and when they leave they're just so relieved."
"Touro's accounting program is excellent and prepared us all very well," said Klein.
The 300 New Yorkers who came to the program emerged from all walks of life and every ethnicity. Kendall said that a significant portion of the clients were retirees and the elderly. Participants were eligible for the program if their income was below $58,000. The program was supervised by LAS accounting professor Shammai Bienenstock and administrator Joshua Zilberberg. Official hours of the program were from ten to one, though frequently volunteers arrived earlier and stayed later to ensure that the tax work was completed.
"Our volunteers stayed as long as they needed to make sure the work was done," Kendall said.
While the majority of the volunteers were from LAS, several volunteers were from other Touro undergraduate programs including Lander College for Men (LCM), Machon and School for Lifelong Learning (SLE).
"It was a fantastic Kiddush Hashem," stated Kendall. "The positive feedback we received from clients that frum people were doing their taxes for free was truly something to behold."
"There's nothing like getting hands-on experience doing tax work," said LAS student volunteer Yossi Richler. "And there's nothing like the smile you see when a person hears they're getting a refund."
"It was a great experience," said LAS student volunteer Michelle Lew. "I learned how to file tax returns and saw what it was like to work in a professional environment."
LAS Dean Dr. Robert Goldschmidt launched the VITA program at LAS seven years ago. He praised the volunteers.
"The volunteers were incredibly professional," he said. "Touro taught them well."