Other People's Money
From Online Stock Trading to Wealth Management, Touro Alum Delivers Return on Investments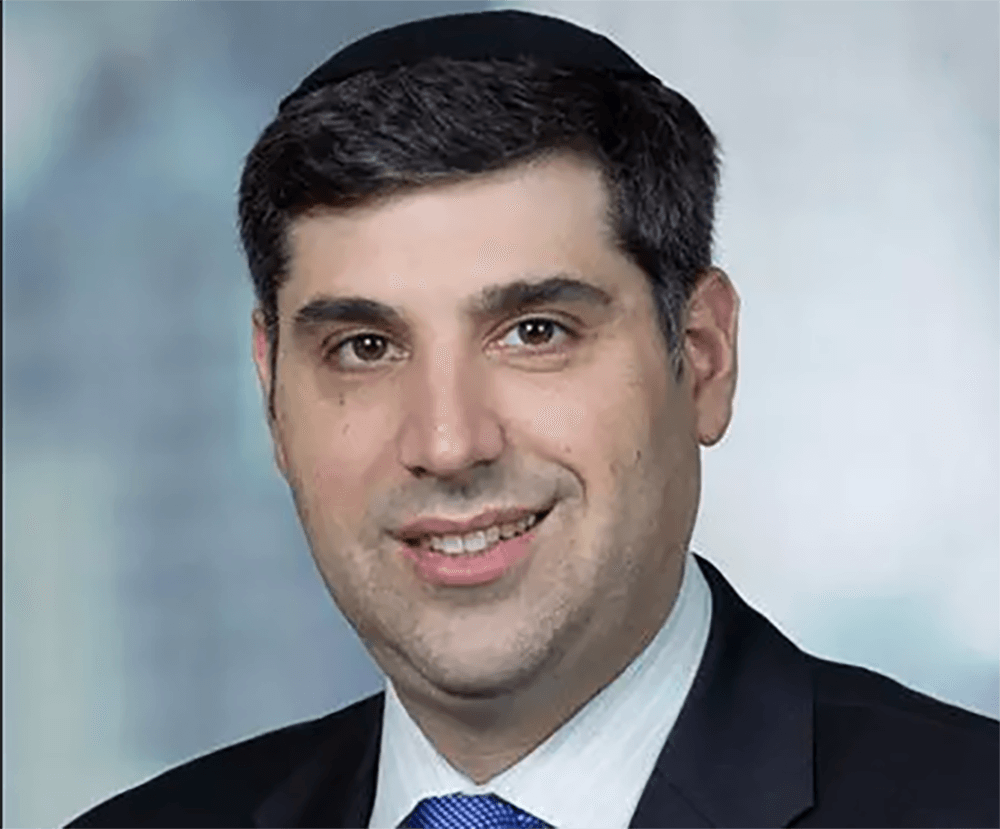 Joel Bodner
Touro alum and wealth manager Joel Bodner began his career as an Associate at Merrill Lynch. He then worked with large teams, first at Smith Barney, followed by stints at UBS and J.P. Morgan. He now serves as a Senior Vice President and Portfolio Manager at Morgan Stanley Wealth Management. Bodner talks about his career in finance, his secrets to successful investing and shares surprising advice for new grads seeking to enter the field.
Why did you choose finance as your career?
I always loved trading stocks online. When I was a teenager, my father encouraged me to open an e-trade account and I was able to quickly turn $5,000 to $10,000! I thought I was a genius, and ever since then, I knew I wanted to pursue a career in finance and investment.
It turns out my brilliance was short-lived. My investment portfolio sank to just $500 in a matter of weeks. I learned an important lesson, and that is that you must really understand what it means to invest and spend time researching the companies you're investing in.
Some people say playing the market is like gambling, but I take my job very seriously and approach it professionally and with a lot of discipline. It isn't a game, especially when you're tasked with looking after other people's hard-earned money. It's really important to understand your financial goals, what you're investing in and why you are investing.
Can you describe a day in your life as Senior Vice President/Wealth Manager?
Every morning I listen to various strategy calls, getting up to speed on financial news. I track many different market sectors including stocks, bonds, real estate, interest rates, gold, oil and even crypto. I talk with portfolio managers and analysts, gathering their thoughts and insights. I meet with clients regularly to review their financial plans, helping them understand their portfolios and their financial goals. I also spend a portion of my day reviewing each client's portfolio and rebalancing and making the necessary adjustments as needed.
There is a lot of psychology involved in how people make financial decisions. Investors often become emotionally attached to their investments and benefit from having a professional to help guide them in making prudent financial decisions. Studies have shown that most investors fail to keep up with the returns of the broad markets simply because they engage in market timing which has historically led to dramatic underperformance.
My clients have all sorts of questions about everything that relates to money. They ask about buying a vacation home, planning for college tuition, buying vs. leasing a car and, of course, estate planning or tax-saving strategies. Clients often call me for advice on all kinds of issues when they need a trusted outside advisor.
What do you like most about finance? What are the challenges you face?
People are so appreciative of what we do — keeping them on track with their goals, helping them make important financial decisions and showing them how they can have the life they want during retirement. The best part is helping clients understand their portfolios to give them peace of mind so they can focus on their families and what they enjoy most.
The greatest challenges involve dealing with clients who spend too much and will have to cut back when they retire. I want to make sure their financial future isn't thrown off. Sometimes the whole family is involved and everyone has different opinions.
Who had the most impact on your life and career?
My father always preached the value of a good education. His parents were Holocaust survivors and he grew up in a very simple home. He put me through college and business school, and always encouraged me to work hard, study, read and learn on my own. He himself was an experienced commodities trader and got me excited about the world of finance from a very young age.
How did your Touro education help propel your career?
I had some great professors at Touro. Many of them were in business themselves, so they taught on a level that connected with our career aspirations, and they used real-life examples instead of mere theory.
I majored in finance, but I learned so much in other areas as well. I took computer classes that helped me master Excel and learned to write well, thanks to Touro's English Department. Writing may be a bit of a lost art, but it is still very important. When you send a professionally-worded email, it makes a huge difference.
While I was at Touro, I interned at Morgan Stanley. There, I learned about the world of investments and decided I wanted to focus on financial planning. After Touro, I went to Baruch College, where I received my MBA.
What advice do you have for students entering the workplace in the field of finance?
Get your feet wet, get experience, work hard and prove yourself. In the beginning, experience is more important than how much money you make. Don't focus on the name of the company or your job title. Instead, find opportunities to work alongside someone who you really respect, who will mentor you and spend time helping you grow. I got my first job working with very successful people. I spent my early days filling out FedEx forms, putting "sign here" post-it's on documents and helping with personal matters. Yet, I learned so much from the way my supervisors interacted with others and was able to observe what made them successful financial advisors.
What do you do for fun?
I am blessed with a wonderful wife and three great kids. Having a meaningful work-life balance is very important to me. We love traveling and eating out as a family. I also enjoy learning and volunteering my time to help others who are not yet financial independent. While it's important to work hard, earn wealth and strive to be the best at whatever you do, life is not about getting to the end with the most stuff. Try to find a way to use your success to create meaning and purpose in your life and the lives of those around you.