Progress Through Prevention
LAS psych grad Dr. Steven Zimmerman aims to stop trauma at its source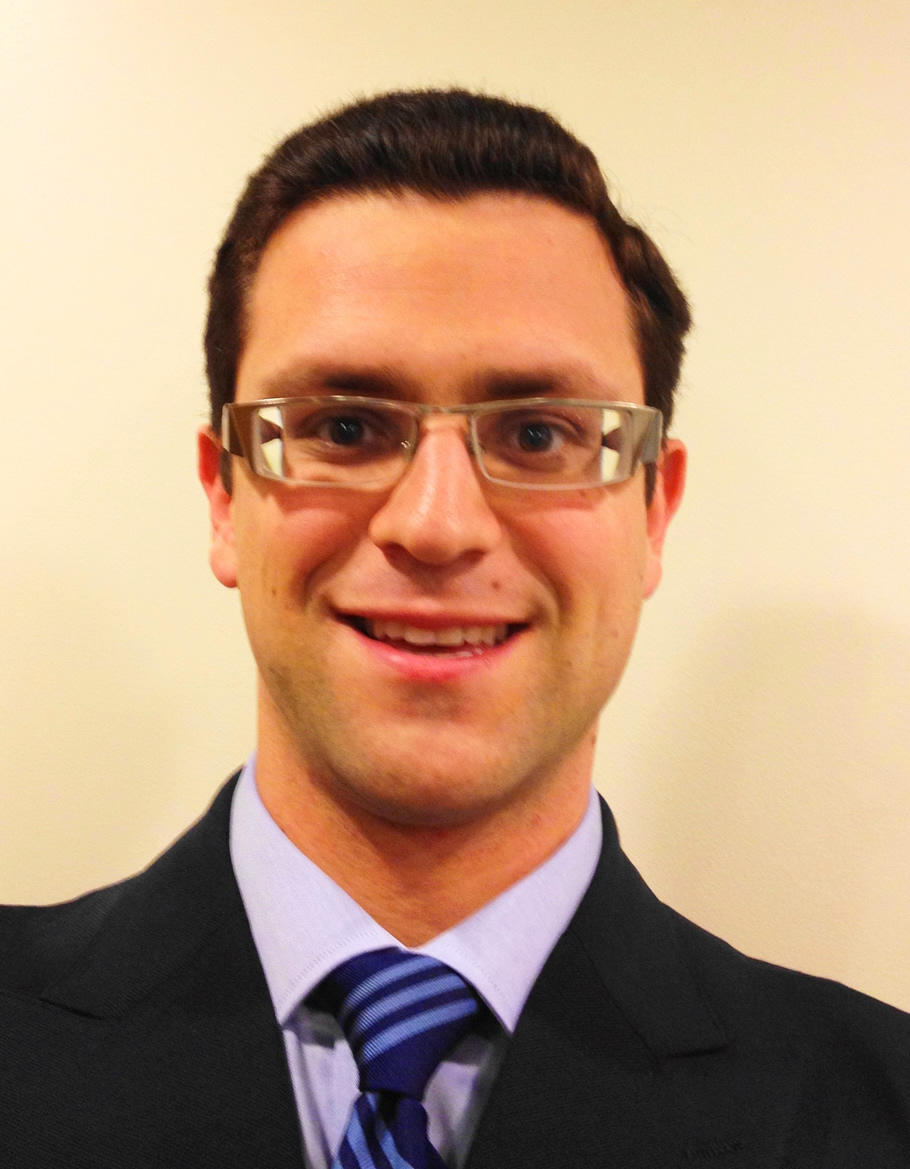 One of the foremost questions college applicants ask themselves is, "Where is my education going to lead 10 years down the line?" The answer, of course, is largely up to the student and how much effort they put in during and after academia. But if 2002 Lander Arts and Sciences (LAS) grad and Psychology major Dr. Steven Zimmerman is looked to as an example, the ceiling is sky-high.
Following Touro, Zimmerman used his B.A. as a launching pad toward earning his M.S. Ed. in School Psychology and doctorate in School-Clinical Child Psychology at Pace University. Throughout his decade in higher learning, he multitasked inside the classroom and out: coordinating events for the Touro Science Society, founding the Sons of Israel of Kew Gardens Hills congregation, mentoring behaviorally disturbed patients and recovering addicts, and working with institutional networks such as the Long Island Jewish Health System to diagnose and treat families dealing with trauma.
Today, the former Brooklynite and current Queens resident operates a private clinical practice that treats both English and Yiddish-speaking patients, all while chairing the Clinical Advisory Board of Magen New York and lecturing at organizations across New York City in an effort to teach about abuse prevention. In the midst of his demanding schedule, Zimmerman spoke with us about commitment to goals, selfless determination, and striving to help disrupt cycles of violence and psychological harm.
Touro: You've been on a very steady path in psychology. Has that been your lifelong ambition?
Dr. Steven Zimmerman:The helping component has always been there, but I was not fully set on psychology from a very young age. As a child, I always wanted to be a surgeon. Actually, when I first got to Touro, I had a pretty broad spectrum. I took all of the hard sciences—biology, chemistry, physics—to leave a number of medical fields open. It was during my time at Touro that I really realized that the way in which I wanted to help people heal was by becoming a psychologist.
What was it about psychology that finally stood out among the other sciences?
On an intellectual level, the study of people and the mind and how they work was incredibly interesting to me. On the helping side, I felt that the Jewish community has a particular need for well-trained mental health professionals. While I think I could have been a good physician, there were many people who were well-suited to be good physicians. Psychology was, at that time, a yet-unmet need toward which I knew I could really contribute. In fact, through my Yeshiva travels, I would see people who were struggling with intense emotional pain and mental anguish. That was a very strong catalyst in helping me decide on a career, seeing and hearing those stories directly from individuals…and on the positive side as well, where some were fortunate enough to have received psychological help and really benefitted from it.
How have you learned to compartmentalize patients' trauma and your own state of mind?
The bedrock of working as a psychologist really is the ability to separate out what comes from inside yourself and what is coming from the patient. That is probably a lifelong job, meaning that one always has to try and ask oneself: "Is this concept influenced by my personal thoughts and biases, or is this coming from what the patient is telling me?" Speaking with colleagues and consulting with other professionals is very helpful to that process. It's one of the reasons I started a peer-supervision group; it's critical to providing better care to my patients and ensuring that those healthy boundaries are maintained.
How important is it for educators to focus attention on the psychological welfare of children?
It is absolutely critical! We can do so much on the prevention side. Intervention is effective, but it's very difficult to do. If we can prevent things from happening in the first place that are very damaging psychologically and emotionally to people—especially children—we can avoid so much suffering later on. So I really try to help instill primary prevention in the community, to reduce the need for future mental health services by building a healthier and more stable society.
How profound is it to watch and be a part of patients' progress?
Patients of mine have come from extraordinarily dark places and have suffered tremendous pain, and one of the incredible elements of this job is to be able to see people emerge from such darkness and live happier, healthier and more productive lives. I'm really privileged to see that process unfold and to hear from them after the fact how much their lives have been transformed and how they're doing so much better. That's incredibly inspiring.