Take 5 with Dean Abramson
from Lander College of Arts & Sciences in Flatbush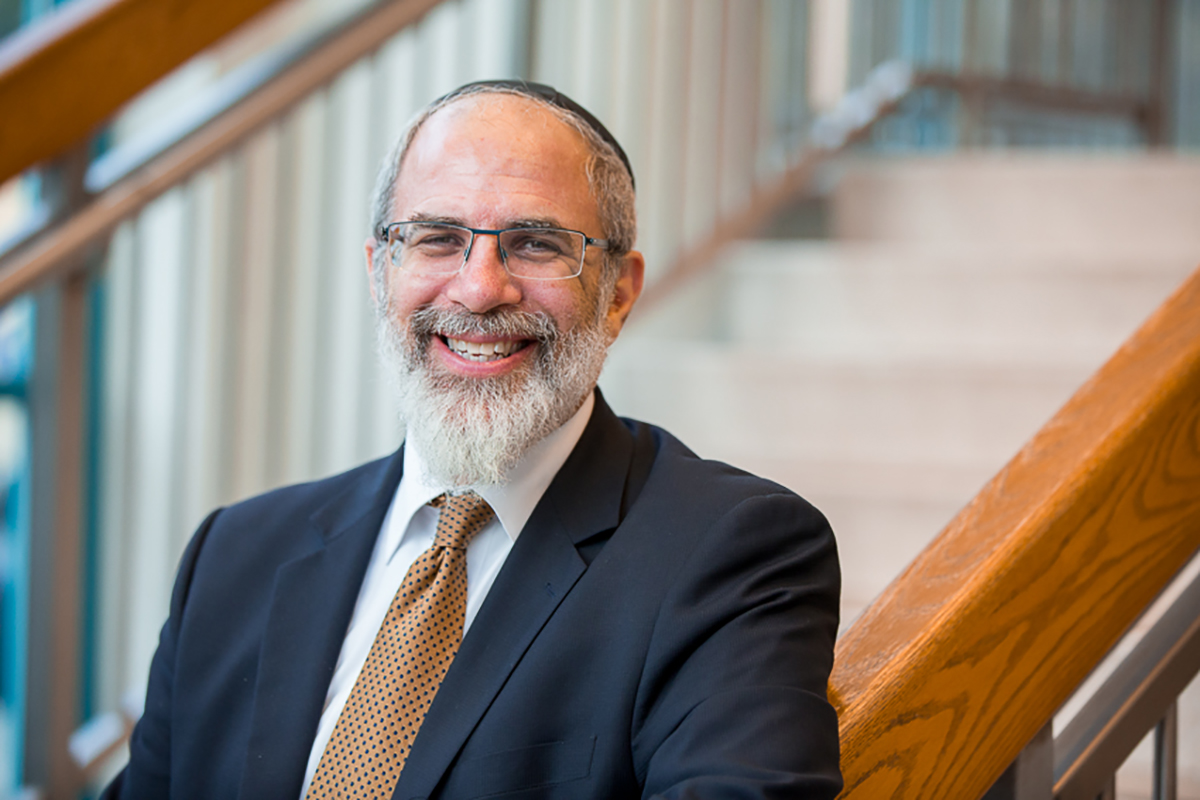 This month, we chat with dean of Touro's Lander College of Arts & Sciences about his previous career as a ski instructor, his passion for martial arts and history and his joy at working with Touro students.
1. Can you tell me about your background and education?
Growing up in a small town in Ontario, Canada, we were the only Jewish family. But my parents thought a Jewish education was very important, so at great personal sacrifice, they sent me to Yeshiva Eitz Chaim. Their dedication continues to be an inspiration.
I went on to study philosophy at the University of Toronto and Hebrew University. And what did I do after graduation? I became a professional ski instructor. When I met my wife—who was also a ski instructor—I realized I had to go back to school and get serious about my career. This time I studied history (at the time, I thought historians made more money than philosophers because they all wore suits and ties). I earned my Ph.D. in history from the University of Toronto. My dissertation was on the Jews of Ukraine. I continued my education with various post-doctoral and research fellowships at Cornell, Harvard, and Oxford Universities. Before joining Touro, I was a tenured Associate Professor of History and University Scholar of Judaica at Florida Atlantic University of Boca Raton.
2. Was there a seminal moment you can point to where you knew academia was the career you wanted to pursue? What do you like most about working at a college?
Yes. Everything changed when one of my professors gave me the typewriter upon which he wrote his most famous books (students, a typewriter is kind of like a machine that does Microsoft Word with no "delete" key). Working with enthusiastic, intelligent young people in the world of ideas is pretty much a dream occupation. I can't imagine anything better. The administrative aspect of the Dean's office is also thrilling because it allows me to build.
3. What accomplishments are you most proud of at Touro? What's next for LAS?
I am pleased to see an increase in enrollment and increased student participation in the career fair. We have developed a Flatbush Honors program for students who have demonstrated academic excellence. Our Honors students are looking to make a contribution to the world and leave their mark on it. An adult education program for the community was also successfully introduced this year.
4. What advice do you give students?
If it's about choosing a major for a future career, I usually caution students to balance two factors: remuneration and fun. Having a high-paying job that you hate is a terrible fate, while finding a career you love can be debilitating if it doesn't pay the rent. Students have to strike a fine balance between money and job satisfaction.
5. What do you do in your spare time? What are your passions?
What is "spare time?" Before moving to New York I trained in Mixed Martial Arts, earning a high brown belt in Hisardut, which is a style of Israeli Krav Maga. I'm very interested in online education, and have a YouTube channel that features Jewish history lectures (right now it has almost 6,000 subscribers, and the lectures are viewed by more than 1,200 people every day). My current research interests are in the Holocaust writings of the Piaseczno Rebbe, and I hope to have a monograph on that subject completed by the end of the year.