The Best Medicine
Pre-med student Jeffrey Herskovits helps comfort terminally ill children at Camp Simcha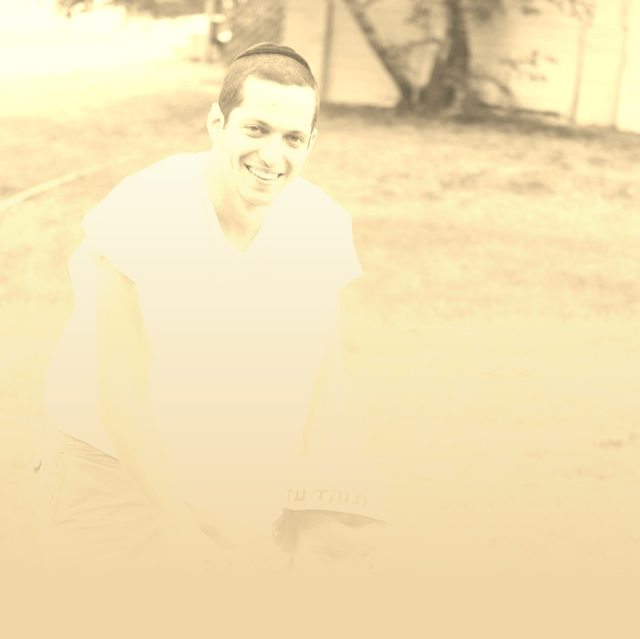 It takes a person with a special heart to spend his or her free time providing joy and relief to seriously ill children. Jeffrey Herskovits, a pre-medical student at Touro's Lander College of Arts & Sciences (LAS), has demonstrated that compassion for three summers at Camp Simcha, located in upstate New York. As Camp Simcha's mission statement describes, it exists to provide "fun, friendship and hope" to kids facing debilitating or terminal illness. And for Brooklyn resident Herskovits, it represented a chance to satisfy his natural urge to give back.
"For me, for my family, doing this type of thing is natural," he says. "When I found out about it, I was determined to get in, and once I got in, I loved it. It gives me a purpose."
It's also not entirely removed from his academic passion. Though Herskovits' studies are training him to clinically improve the lives of others, and his efforts at Camp Simcha lean more toward providing an intangible quality of life, both stem from an unselfish inclination toward caretaking. He recalls one camper in particular suffering from Duchenne muscular dystrophy who's made the commitment to Camp Simcha more than worth it.
"I became very close with that camper in particular," he says. "This past summer, we were putting on a musical; it's meant to liven up the kids, leave them with a good taste of the summer as it comes to a close – something to look back on and look forward to throughout the year. And at the end, this camper gets up on stage—he's in a wheelchair—and the guitarist starts playing a song, and the camper starts reading a poem. He explains how he, as a child, used to play sports and be a normal kid until he was 5 when he was diagnosed. He explains how the world crashed down around him. A good portion was describing the life of somebody with Duchenne, but at the end, he breaks off from the solemn part and says he realized what in life is important and what there is to look forward to. To hear it from this kid--it was just so inspiring and eye-opening."
Herskovits took the camper's words to heart, and they've helped reinforce the drive he's applied to his life and studies thus far. "He's in a chair, and he's more ambitious than almost anybody I've ever met," Herskovits says in awe, adding that his encounters at Camp Simcha serve as a constant reminder for himself that "just because you have a problem facing you doesn't mean that should hold you back."
Nor does Herskovits intend it to. While he confesses that it's difficult to predict where exactly his undergraduate pre-med journey at Touro will eventually lead (though he's got his focus set on neurology), he surmises that "what would make me happy is becoming a successful doctor and doing my job in an ethically correct way. There's so much going on out there today. The problems of medicine are now less about the money and more about, 'Do you love your job or not?' And if in 15 years I'm helping people and loving my job at the same time, I'll be happy."