Touro Alum and Winit CEO Reflects on What It Takes to Be an Entrepreneur
Spotlight on Ouriel Lemmel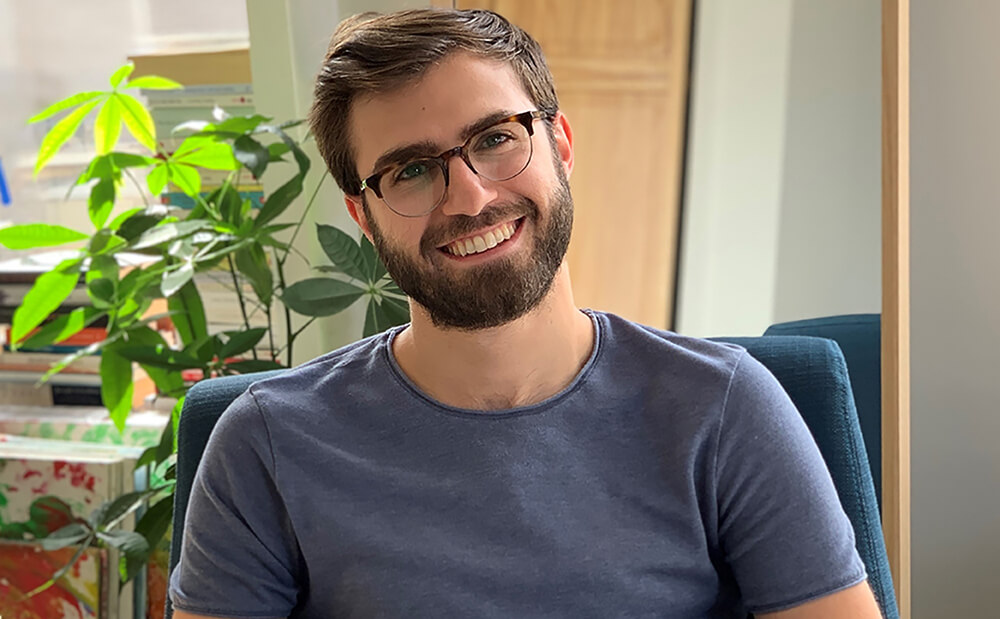 Ouriel Lemmel is not one to rest on his laurels. As the CEO of WinIt, an app helping drivers fight their tickets, he rarely takes time to reflect on his successes, seeming to prefer focusing on the next big challenge. This year he was selected as a top young entrepreneur for Forbes 30 Under 30 list. We spoke with Ouriel about his career since graduating from Touro's Lander College of Arts and Sciences in Flatbush in 2010 and about how his company has adapted during the pandemic.
What made you interested in tickets?
I was driving in New York City and it seemed impossible to avoid tickets. I realized there are over 60 million tickets issued in the U.S. every year and there was no easy way for drivers to handle them. I decided to create a product that would address a major pain point for everyday drivers and help them save money.
How big is WinIt today and what fueled its growth?
Since our launch in 2015, our app has been downloaded close to one million times. We have a wide range of users, from the average driver who goes to work or shopping and forgets to feed the meter to power users like delivery companies, real estate brokers, flower delivery companies, etc. We now process parking and traffic violations in several states.
You didn't have much work experience when you founded WinIt. What made you think it could succeed?
Success depends on so many factors; it's almost impossible to predict if something will work or not. With WinIt, there were three pillars that convinced me to try:
First, the product was relevant and needed. I experienced myself how unavoidable and annoying dealing with tickets was.
Second, testing: I tested with my own tickets and realized there was a way to create a process to efficiently dispute them.
Third, the economics: with the size of the market and our clear business model, we knew we had a shot at trying this.
How was your Touro experience helpful?
I studied mathematics at Touro in Flatbush. It taught me how to think in a structured and rigorous way. Touro was also great for its flexibility. I was taking evening classes in Flatbush and had time for other activities during the day. Finally, it was affordable so I didn't graduate with crushing debt.
What skills and talents did you need to start?
Grit, persistence and humility. I am also fortunate to have a great cofounder. I think it's helpful and healthy to have someone with a different approach on things who is able to constructively challenge you.
What has been hardest?
When you're launching a business without outside investments, you're constantly dealing with chicken and egg problems. You need revenue to build a product but you need a product to capture revenue.
The challenge is to think pragmatically and recognize the necessary concessions you need to make in order to have your first product prototype live. Then you get valuable feedback from users and you can keep building to refine your product.
What advice do you have for future entrepreneurs?
Study your market well. Ensure your product is something people want and need. Don't stay in your own bubble. My partner is a very good check on that as we come from different backgrounds. I'm also fortunate to have great mentors, advisors, and friends that are super helpful.
How has COVID affected your business?
At first there were fewer police and fewer cars on the road so fewer tickets were written.
Now our app is even more relevant than ever before for two reasons:
More people are using cars to reduce the use of public transportation where social distancing can be difficult.
Users don't want to take the risk to go court and potentially be exposed. A single attorney in court can represent multiple users so you can reduce the amount of people being physically present in that court.
What should college students do if they want to become entrepreneurs?
Most successful entrepreneurs I know didn't wake up one morning and decided to become one, they've always had an entrepreneurial mindset. If you have a business idea or project, don't be shy—try it. College is a great time for this as you have more available time than when you start working.