Touro College Dedicates Flatbush Campus In Memory of Major Donor's Parents
Local Politicians Join Touro Faculty to Celebrate Contribution of Real Estate Investor, International Businessman and Philanthropist, Alex Rovt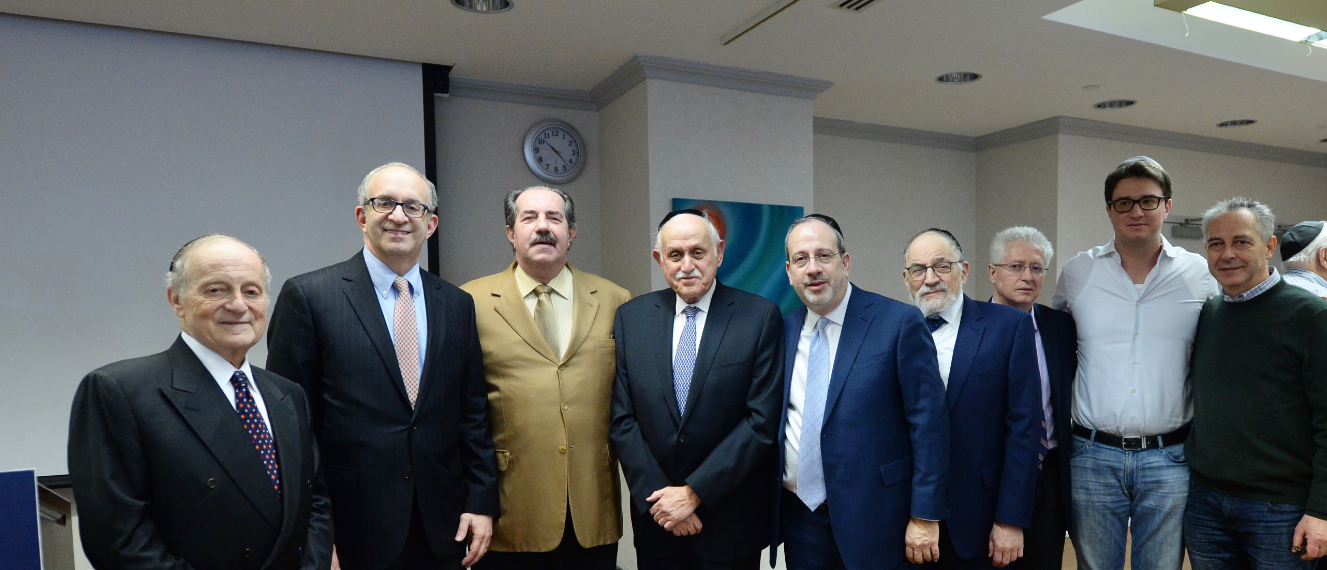 The flagship campus of Touro's Lander College of Arts and Sciences on Ave J in Flatbush was renamed in memory of Simon and Lenke Roth, parents of donor, Dr. Alex Rovt. The dedication ceremony drew numerous public officials including Ingrid Lewis Martin , senior advisor to Brooklyn Borough President Eric Adams; New York State Senator Simcha Felder, a Touro College alum and professor; Pinchus Hikind, special assistant to NYC Comptroller Scott Stringer; and NYC Councilman Kalman Yeger, also a Touro alum.
Dr. Robert Goldschmidt, Executive Dean of Touro's Lander College of Arts & Sciences, thanked the donor for his gift and pointed out that it will help "build productive citizens who will contribute to the Jewish and larger community for years to come."
Dr. Alan Kadish, president of the Touro College & University System spoke of Mr. Rovt's remarkable life and path to success. "Born in Munkacs, Hungary, Rovt remains a devoted Munkacser chosid until this day. From humble beginnings, he distinguished himself as a successful student and later used his smarts, hard work and faith in G-d to become extremely successful in international business and real estate."
Beyond his success in business, Kadish described Rovt as a leader of the Jewish people."Yosef Hatzadik described two essential qualities leaders must possess –that of a chacham and a navon. A leader must be one who cares for others and he also must possess the savvy necessary to create and maintain systems that work for the community. Alex Rovt has demonstrated this kind of leadership through his roles as Chairman of the Board of Trustees for One Brooklyn Health Systems, founder of the Zvi Dov Roth Academy in memory of his grandfather and as member of the Touro Board of Governors. He has the winning combination of caring and concern for others and business know-how," said Kadish.
Rovt described his background and his parents' values that shaped his life. "I am so honored to dedicate this building in memory of my parents who truly valued education and community service," said Rovt. "They taught me that writing a check is not enough. We all must give of ourselves to help others. In the old country, my grandmother used to travel by bicycle daily to bring food packages to the needy. My mother went through the Holocaust and Soviet regime and lost her parents and numerous family members at a young age. Both my parents worked very hard at menial jobs when they came to this country, but despite that, their focus was on helping others and they passed that passion on to me."
Touro's Lander College of Arts & Sciences opened its doors 40 years ago. The school moved into the current campus building in 1995, and Rovt's gift will help sustain and upgrade the facilities at this location.