Touro Flatbush Art Club Goes Modern
Students get a visual lesson at MoMA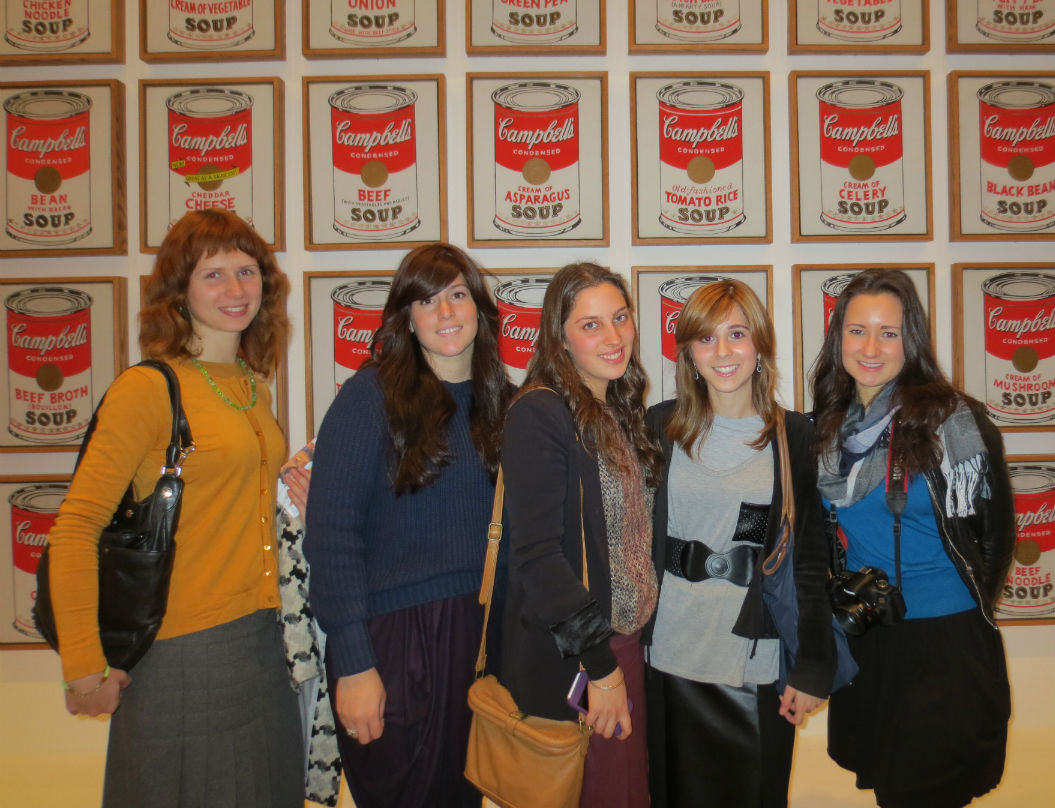 The art club at Lander College of Arts and Science recently visited the Museum of Modern Art in Manhattan to view the new exhibit "American Modern: Hopper to O'Keeffe."
The exhibit featured celebrated master works of the museum's collection alongside pieces that have rarely been exhibited and are little-known. The works depict a rapidly changing American society during the first half of the 20th century. Subjects range from urban and rural landscapes, and scenes of industry, to still life compositions and portraits. They are arranged by theme, revealing visual connections.
Students also visited other galleries, including famous American photographer Walker Evans' work. Some stayed until closing time to view the exhibit "Magritte: The Mystery of the Ordinary 1926 – 1938," a collection of paintings and photographs of the surrealist painter.
Students found the MoMA visit to be an enlightening look at a variety of art genres. The exhibits are currently running through January 2014. The Touro art club schedules field trips to major art museums and galleries each semester. To join the art club, contact Prof. Atara Grenadir at atara.grenadir@touro.edu.