Touro Professor Named Finalist in National Jewish Book Award Competition
Poet Yehoshua November on the Power of the Written Word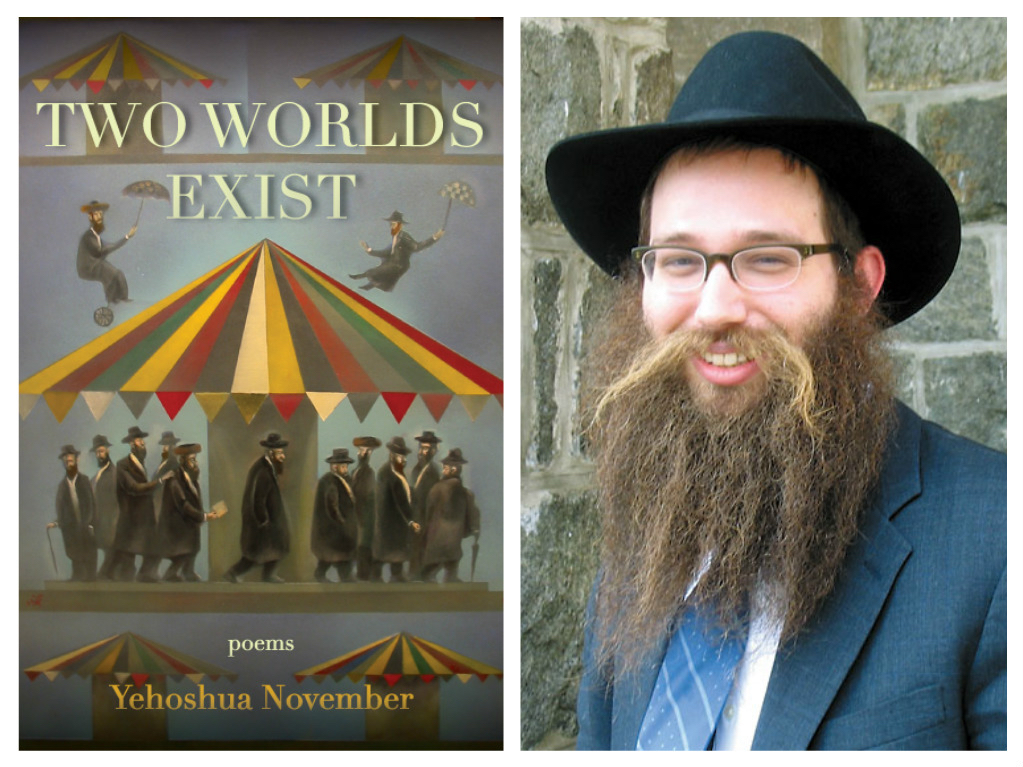 Two Worlds Exist, a book of poetry by Professor Yehoshua November, was selected as a finalist in the Poetry category of the 2016 National Jewish Book Awards.
November, who began writing in earnest during high school, teaches creative writing and composition at Touro.
At what point in your life did you know writing was your passion?
I started writing more consistently in high school, following in the footsteps of my older brother Baruch, who's also a poet and English instructor at Touro. When I was an undergrad at SUNY Binghamton, I was fortunate to gain the support and encouragement of my creative writing professors, whom I'm still in touch with today. (In fact, when I got married shortly after graduating, three of my professors traveled from Binghamton to Brooklyn to attend the wedding). Knowing that they believed in my work allowed me to take myself more seriously as a writer.
Can you give me a synopsis of the award-winning book? Any back story that led you to write it?
The book is a collection of poems. I didn't have any particular themes in mind. I just tried to write one poem at a time. In the end, as it turns out, many of the pieces focus on events in my childhood; a number of others touch on the challenges of raising a family. Some of the poems are meditations on Jewish identity and faith against the backdrop of contemporary life.
How did you feel when you heard about this honor?
It always feels surreal when you win a writing award. It almost seems like it's happening to someone else. In part, I think this is because, once a book is published, it kind of has a life of its own out there in the world. And as much as you hope your work will move people and be appreciated, you're never really sure how it will be received by readers and critics.
How do you transmit your passion for writing and the skills needed to be a good writer to your students at Touro?
I try to emphasize that, in a sense, a thought is only as strong as one's ability to express it clearly. Language or writing is a bridge between one's ideas and one's audience. Ultimately, however, the best way to inspire students has been to expose them to examples of powerful work, to let them see first-hand that the written word can change the way a reader thinks or feels.