Touro Students Help Design Virtual Summer Internship Program at Eastern Union
500 College Students Across the Country to Learn Lending, Underwriting, Finance Aspects of Real Estate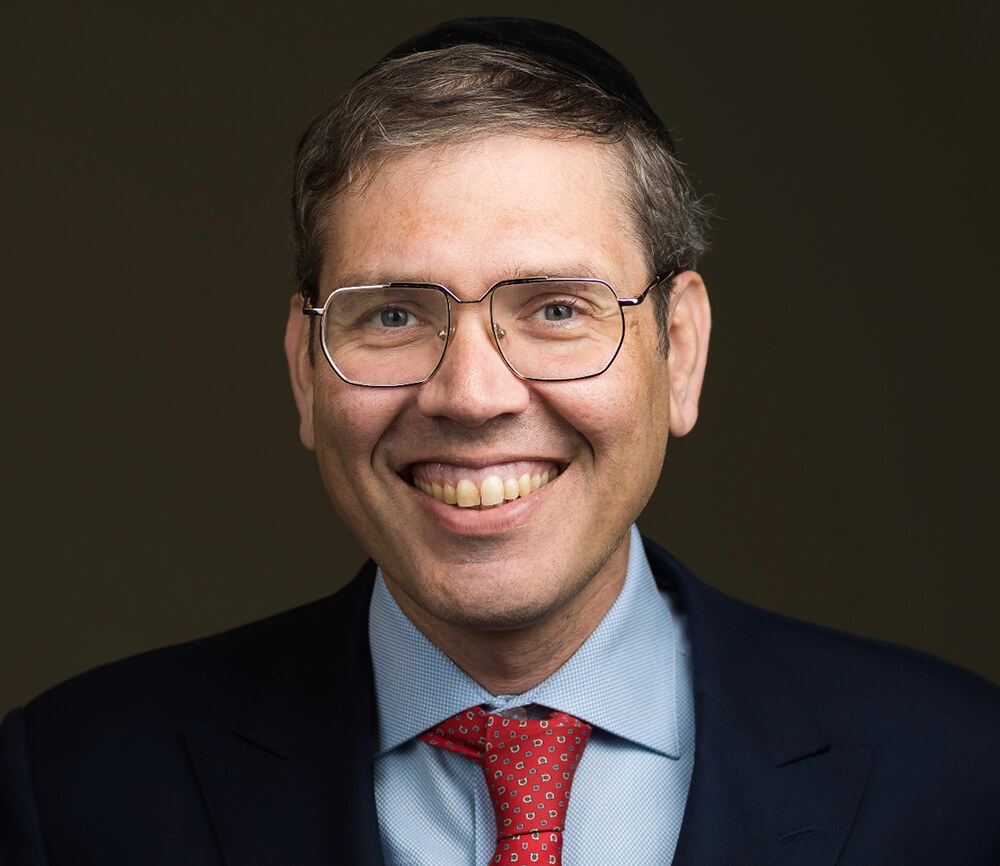 Sometimes a casual conversation can be the catalyst for a major initiative. A few weeks ago, Chaim Shapiro, M.Ed, director of the Office for Student Success at Touro College, was discussing a project with Ira Zlotowitz, founder and president of Eastern Union, when Zlotowitz asked Shapiro how the pandemic was affecting his students' prospects for summer internships. Shapiro shared that many internships at top-tier firms had been curtailed and some offers were even rescinded. Students were frustrated by the lost opportunities and unsure whether they would find meaningful and productive alternatives.
In less than five minutes, Zlotowitz asked, "Why don't we do something together for them?"
Overnight, a virtual internship program was born. Shapiro sent resumes of seven business and accounting students. Zlotowitz followed up with a conference call where the students shared insights and gave input to help build the program from the ground up. They discussed what they would like to learn and what elements were necessary to make it a success, agreeing that both educational and experiential components should be incorporated.
Virtual Internship Goes National
Zlotowitz took their advice. After a follow-up meeting with Shapiro and Jodi Smolen from Touro Career Services to finalize the details, he launched the Virtual Summer Underwriting Internship, open not only to those Touro students, but to any college students across the country who want to learn about real estate through the eyes of banks—lending, underwriting and finance.
In less than a week, 350 student interns signed up. Zlotowitz has decided to keep the applications open, but cap the program at 500. College and graduate students studying real estate, finance, accounting, economics, business, law, mathematics, marketing and management are eligible to apply. "We're looking for applicants ready to learn on-point skills in commercial real estate finance, and then leverage these skills to help propel their future careers," said Zlotowitz.
"Everyone has a life mission. Mine is to help people make a living—to give them the skillset, mentoring, coaching and confidence they need to be successful," continued Zlotowitz. "At my firm, we take every opportunity to do this. We have the best training system in the country in the commercial real estate lending space and we want to use that to help position people for success."
"Virtual" interns will participate from the safety and convenience of their homes and work remotely alongside Eastern Union's commercial real estate brokers and senior underwriters.
Internship curricula will be offered in conjunction with services provided by the company's new "Multi-Family Group," which recently reset market pricing by introducing an unprecedented quarter-point fee—with no back-end fees—for refinancing multi-family properties backed by Fannie Mae or Freddie Mac, transactions known as "agency refinancings."
Four Key Tracks
The internship program covers four tracks: underwriting and finance education, sales and origination education, hands-on education and business development and underwriting. Students may enroll in multiple tracks. The program will offer zoom sessions followed by Q&A; enable interns to join portions of the junior brokers training; offer the opportunity to analyze live deals every week with the head of underwriting; and for those who are able to bring a deal to Eastern Union, the chance to actually work on it live with a senior underwriter mentoring them every step of the way and possibly even earn a commission.
Students Have a Voice
"Ira asked for our input and valued our opinions, and came up with great solutions—the four different tracks—to help different people with diverse goals and priorities achieve the most out of their internships," said Moshe Pinkas, a finance major at Touro. "I'm excited to get started and see how the business works from A to Z. The unprecedented access to behind the scenes calculations and negotiations will be invaluable for anyone going into real estate specifically, and finance generally."
"I have always wanted to enter the fields of real estate or financial advising. This internship allows me to hit the ground running on the real estate path. I had something lined up in the financial advisory sector which was cancelled due to COVID-19. I'm grateful to have this opportunity presented at the last minute. Thanks to Ira's generosity and thoughtfulness the summer will be a productive one. May Hashem repay Ira's generosity and kindness the way only He can," continued Pinkas.
"While discussing different ideas and deciding how the internship should be structured, I learned more about myself which allowed me to zero in on what exactly I was looking to gain from the internship," said Bennet Kest, an accounting major at Touro College.
Internship sessions will run during the Monday-through-Thursday period from July 1 to August 31. Interns, however, will have flexibility in designing their schedules.
Internship spots are limited, so students are urged to apply promptly. Applicants may apply at www.easternunion.com/intern.
"Touro Career Services is always working on new and innovative ways to increase employment opportunities for our students, so a collaboration with a forward-thinking industry leader like Eastern Union was a natural fit. We are so pleased that this partnership can extend further as well," said Shapiro.
Founded in 2001, Eastern Union is a leading national commercial mortgage brokerage firm employing more than 100 brokers and real estate professionals and closing $5 billion in real estate transactions annually.
Touro College offers 20 different majors and tracks, including business, finance, accounting with accelerate CPA track as well as pre-med, pre-dent and numerous health sciences