Treating Neuropathic Pain in Spain
LAS Student Leah Frimerman Spent Six Months at the University of Pompeu Fabra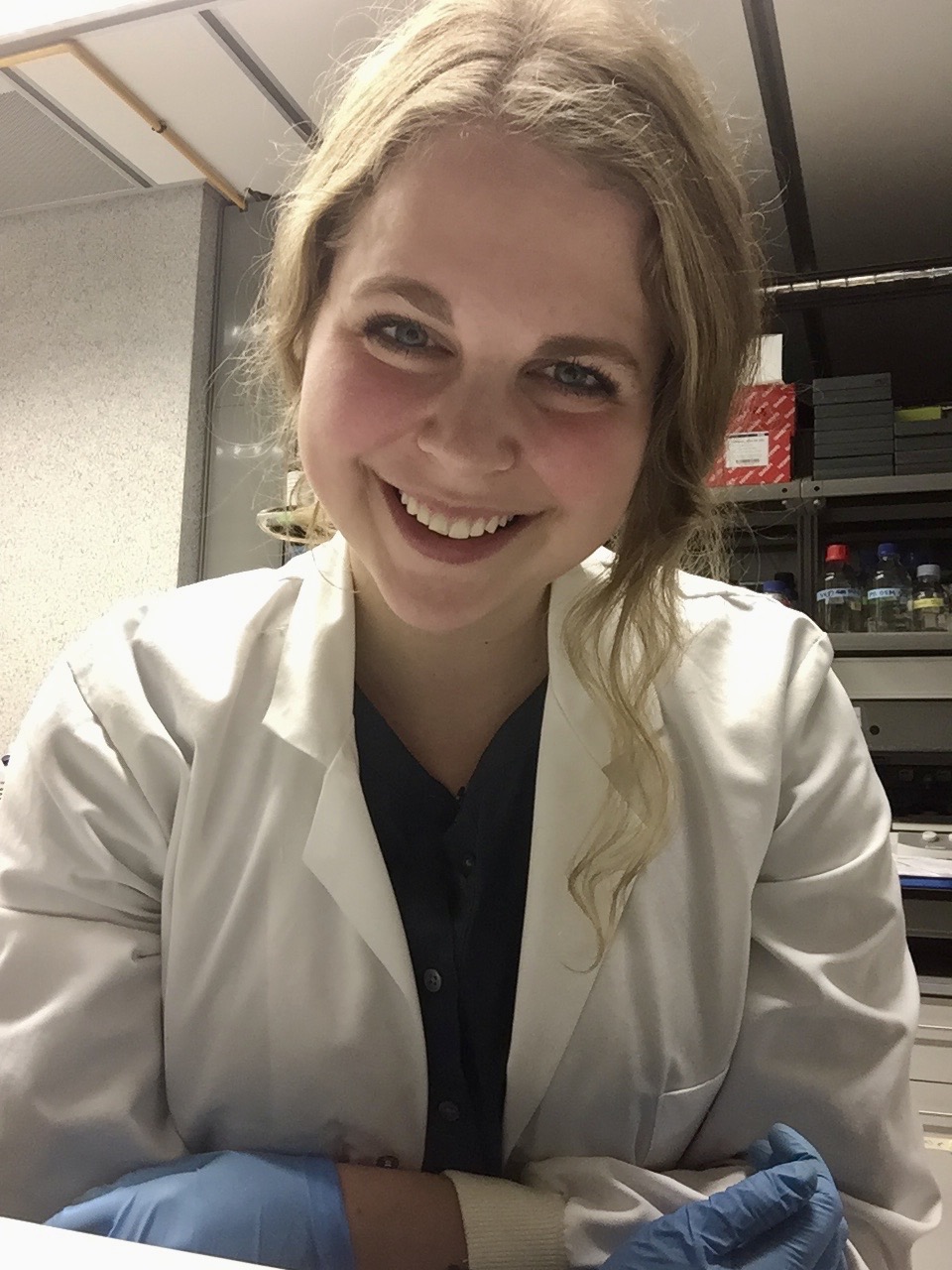 A student at Lander College of Arts and Sciences in Flatbush returned from a half-a-year stint at one of the leading science laboratories in Europe.
LAS student Leah Frimerman spent six months at the Biomedical Research Park of Barcelona (PRBB) with the University of Pompeu Fabra. PRBB is an agglomeration of six public research centers that houses more than 1500 scientists and students from around the world.
"I was open-minded and it motivated me to seek out an international program where I could collaborate and study with others from around the world," said Frimerman. "There was something about leaving my comfort zone and going out to learn with a goal of focusing on my work and study."
During her six months in Barcelona, she worked with the university's department of Neuropharmacology. Frimerman focused on understanding the mechanisms that modulate the endocannabinoid system during nerve injury. Her work aimed to design new strategies and therapeutics to treat neuropathic pain, a type of chronic pain that lacks effective treatment. She said that her research dovetailed with the sentiment that drew her to medical research in the first place: the ability of science to improve people's lives.
"Our main objective was to evaluate the behavioral phenotype of our experimental mice and conduct biochemical experiments to analyze their brains and spinal cord on a molecular level," she explained.
She worked with other students from around the world, including a Fulbright scholar from Yale and another graduate student from Surrey University in the UK.
"It was enriching to meet new people from such diverse backgrounds and it was an honor to represent Touro," stated Frimerman.
She credited her professor, Brian Chiswell, Ph.D., who introduced her to lab work and had her participate in his research at TouroCOM Harlem the summer before.
"Dr. Chiswell always encouraged me to look further than the books, the lectures, the lab, and how the world was my playground," she explained. "It was really important for me to have a mentor that advised and encouraged me. Dr. Chiswell is unique in the sense that—to use an analogy—he taught me how to fish instead of only providing me with fish. He gave me the confidence and inculcated me with a thirst for knowledge."
Frimerman's trip also coincided with the Catalan referendum to split off from Spain.
"Being involved in the day to day life of this political uprising was definitely an interesting experience," she recalled. "I was living in a Catalan dominant neighborhood and working with an international, multi-cultural team, so it was a chance for me to learn a lot about the political views and different cultures in a quick manner—with our work and science uniting us."
Next year, Frimerman will be attending McGill University on a full scholarship for a Master's in Experimental Medicine.
Her advice to other LAS students is, "Know your limits so that you can surpass them."