Yosef Dov Gottlieb Named Valedictorian and Commencement Speaker for Lander College of Arts & Sciences in Flatbush
Legal ties to Torah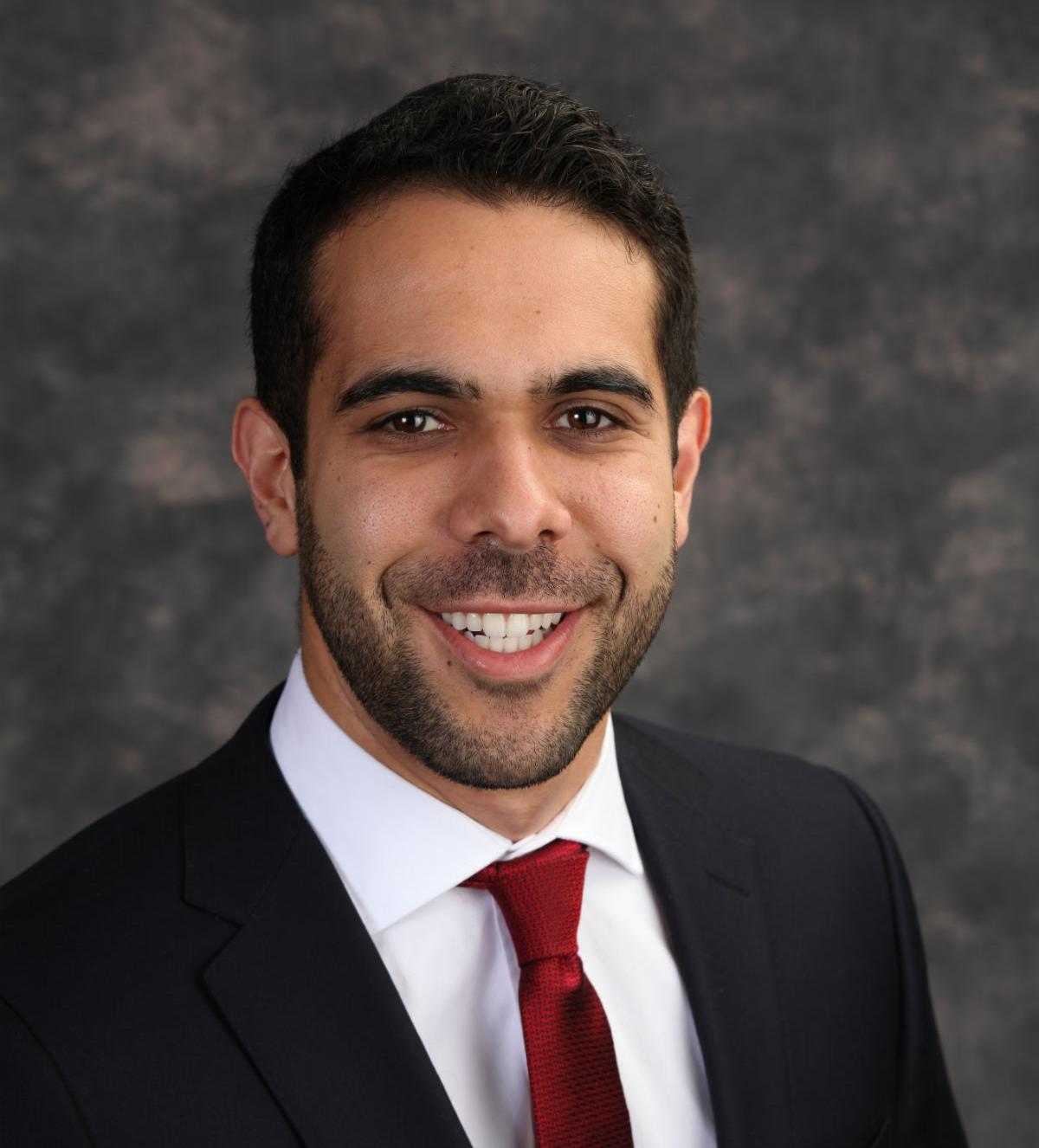 New York, N.Y. – Whereas many college graduates are still struggling with their career plans in the months after commencement, Yosef Dov Gottlieb knew long ago that the legal field was his most logical landing spot. After all, he considers it an extension of one of his life-long passions: Talmud study.
"I love Gemara, and I'm taken by the similarities between the two," he said. "In Gemara we deduce the laws using the original texts and thereafter make decisions according to precedent. That carries over to American law, which starts with the Constitution and then moves to previous rulings that determine how we deduce the laws today."
In the fall Yosef Dov, 22, will take the next step toward the legal profession when he and his wife, KC, move to Boston where he will attend Harvard Law School, an accomplishment which was no doubt buoyed by his stellar undergraduate record. He was named a 2016 valedictorian of the men's division of the Lander College of Arts & Sciences in Flatbush (fellow Monsey native Avi Jacob is the other) and will serve as a student speaker at the 42nd commencement exercises of the Lander Colleges, to be held at David Geffen Hall in Lincoln Center on May 30th.
Graduating summa cum laude, the economics major made Dean's List every semester and was president of the Touro chapter of Omicron Delta Epsilon, the International Economics Honor Society. He also worked closely with Dr. Michael Szenberg, a distinguished professor of economics and business at Touro College, assisting Dr. Szenberg on his book project about revolutions in the publishing industry, and co-authoring a paper on commercial banking. Perhaps most impressively, Yosef Dov scored in the 99th percentile on the LSAT.
After graduating high school in Monsey, Yosef Dov studied in Yeshivat Torat Shraga in Israel for three years—the last as an advisor. Upon returning to the U.S. he enrolled in Lander College, a school he chose because it offered the best combination of a quality education, a serious Torah-learning environment and an accommodating schedule. This last point was a significant factor, in that he spent his first year in Flatbush at Lander College while learning in a yeshiva in Monsey, and his next year working as a big data analyst at ETS, an energy engineering company.
He says he made the right choice.
"I got a great education and I think I'm well prepared for law school," said Yosef Dov, who, in addition to Harvard, was accepted to Columbia Law School. He emphasized his appreciation for the faculty and administration of Lander College in Flatbush, noting that the small class sizes enabled him to develop those relationships. "I connected with every single teacher and they guided me and provided me with an excellent education that I will carry with me for the rest of my life."
The Lander College of Arts and Sciences in Flatbush, with separate divisions for men and women, is located at Avenue J and East 16th Street in the Midwood section of Brooklyn. More than 1,000 students are enrolled each semester at the campus. Encompassing more than 90,000 square feet, the campus was inaugurated in the spring of 1995. In September 1997, the New York State Education Department officially designated this site as The Flatbush Branch Campus of Touro College.
About the Touro College and University System
Touro is a system of non-profit institutions of higher and professional education. Touro College was chartered in 1970 primarily to enrich the Jewish heritage, and to serve the larger American and global community. Approximately 18,000 students are currently enrolled in its various schools and divisions. Touro College has 29 branch campuses, locations and instructional sites in the New York area, as well as branch campuses and programs in Berlin, Jerusalem and Moscow. New York Medical College; Touro University California and its Nevada branch campus; Touro University Worldwide and its Touro College Los Angeles division; as well as Hebrew Theological College in Skokie, Ill. are separately accredited institutions within the Touro College and University System. For further information on Touro College, please go to: http://www.touro.edu/news/.